Translate Posts Table Pro using TranslatePress
TranslatePress makes it really easy to create a multilingual table of your blog posts or other website content. You can easily translate all the content in the table directly from the front-end, using a visual translation interface.
The plugins you'll need:
Translating Posts Table Pro using TranslatePress
Below we'll go through the simple steps required to fully translate the content in your posts table.
1. Install and activate TranslatePress - Multilingual plugin
To install TranslatePress, simply go to Plugins → Add New and type "TranslatePress" in the search form. Then select, install and activate it just like any other WordPress plugin.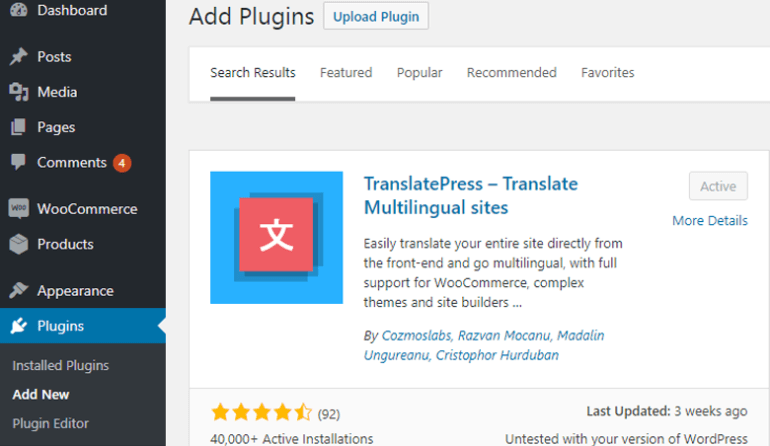 2. Choose the translation languages
Once TranslatePress is installed and activated, navigate to Settings > TranslatePress to set up the plugin.
The first thing you'll notice is the translation languages you want to make your posts table available in.
English is our default language, and we'll also add "Spanish" for this tutorial.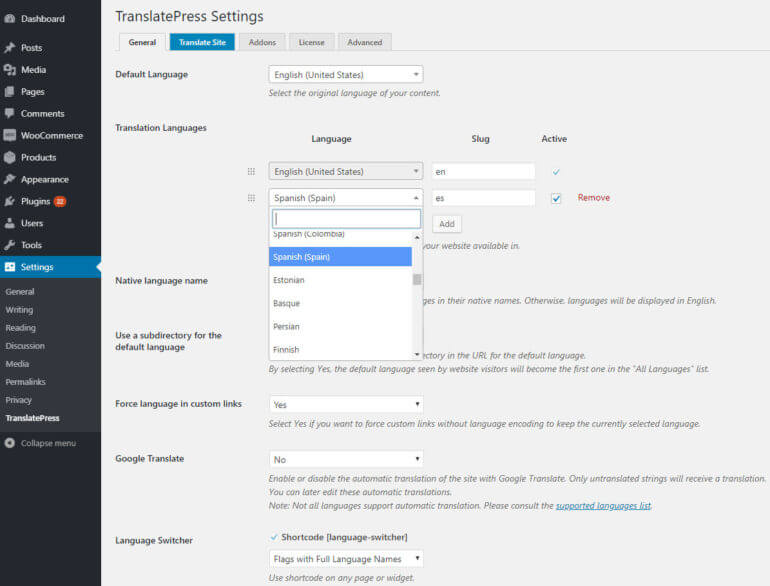 From the settings page you can also enable automatic translation (via Google Translate), customize the language switcher display and more.
Hit "Save Changes" when you're done.
3. Create a posts table using Posts Table Pro
Next, we'll install Posts Table Pro, and use the settings page to customize the look of our first posts table.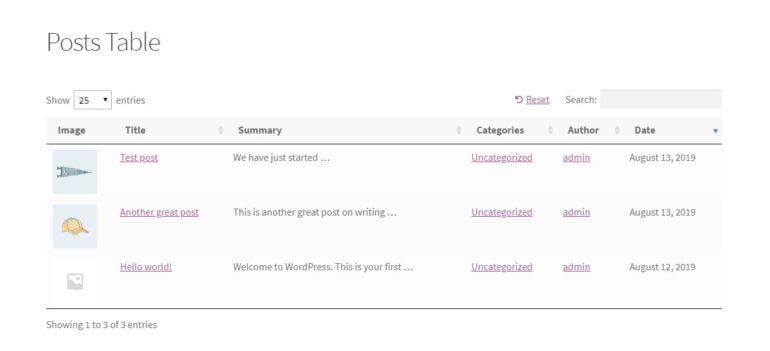 4. Translate Posts Table Pro content
We're ready to start translating the information displayed in our posts table.
Navigate to the page where the table is located and click the "Translate Page" button from the top admin bar.
This will open a front-end visual translation editor that lets you translate all the strings on that page. All you have to do is to hover over each string, click the pencil icon and enter the translation in the left sidebar.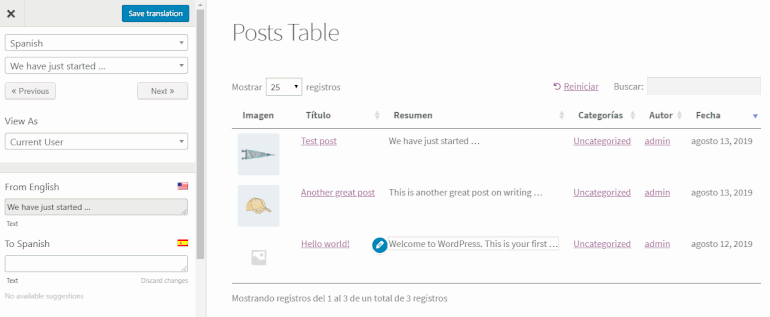 Repeat this for the remaining strings in your posts table and you'll have it translated in Spanish in no time.
To speed things up, you can also enable automatic translation feature in TranslatePress and only modify the strings that haven't been translated properly.
Conclusion
Translating the contents of your posts table is really fast and intuitive using TranslatePress.
The same translation process can be applied to all your website content. Whether we're referring to posts, pages or custom post types (displayed in a table), you'll be able to translate every string on a page using the visual translation editor.
The variations dropdown lists display as blank when switching to a non-default language
A customer who was experiencing this issue on their site was kind enough to share that the solution is to go to the TranslatePress Advanced Settings > Advanced tab and enable the option to Fix missing dynamic content, as shown below: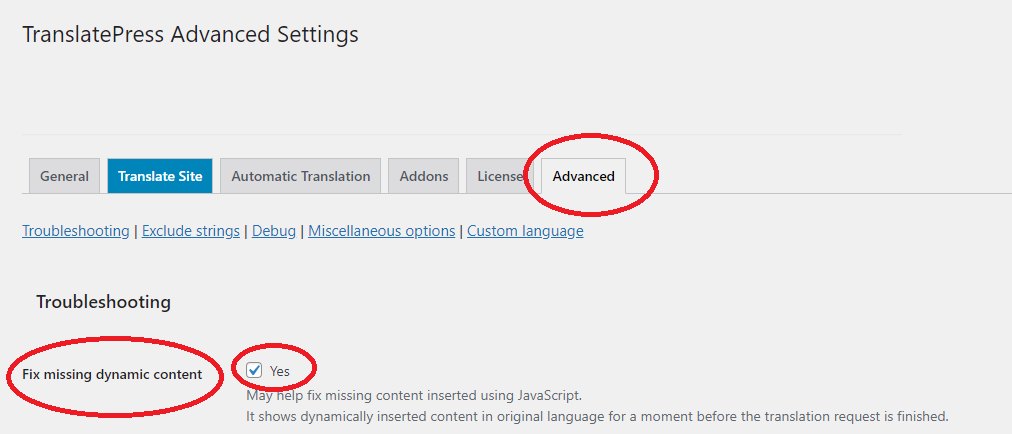 If searching the knowledge base hasn't answered your question, please contact support.