How to add a popup cart to your product tables
WooCommerce Product Table makes it quick and easy to add products to the cart. However, if you're using the standard WooCommerce cart and checkout then customers still have to visit separate pages to complete their purchase.
You can speed up the final stages of the customer journey by using WooCommerce Product Table with our other plugin, WooCommerce Fast Cart. When a customer adds products to their order, a popup cart will appear. They can use this to review their order, make changes and then proceed to the checkout - all within the popup, so they remain on the current page throughout the process.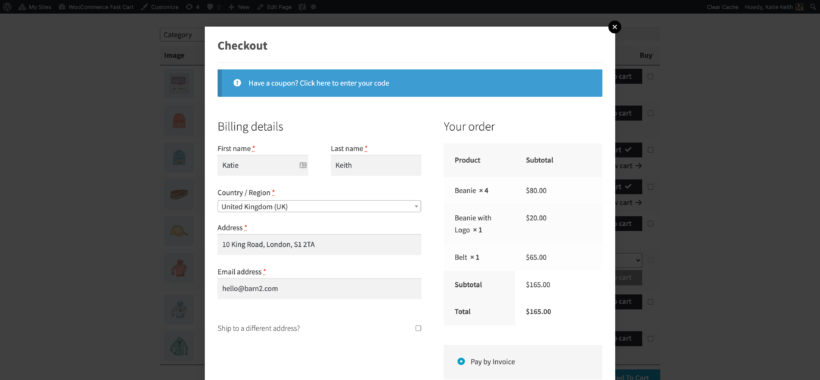 How can customers view their cart contents?
Obviously, customers can click through to the cart page whenever they like. However, WooCommerce Product Table is all about bulk buying. You want to encourage customers to add more and more products to the cart, all from the one page WooCommerce order form.
As a result, customers need an instant way to see what's already in their cart - without leaving the product listings page.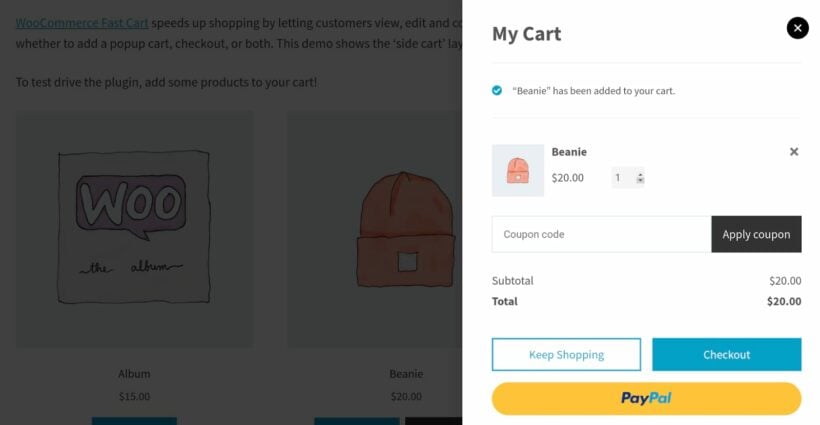 Use WooCommerce Product Table and Fast Cart together for true one-page shopping
How to use a WooCommerce cart popup with your product tables
First, get WooCommerce Product Table and create one or more product tables using the instructions in the knowledge base. Make sure your product tables include a Buy column. Choose any other settings you like - the cart plugins work with all the options, including the lazy load method of loading the table.
Next, go to Plugins → Add New in the WP admin.
Install and activate the WooCommerce Fast Cart plugin.
Use the setup wizard to control how you want your WooCommerce Fast Cart to work. For example, you can choose the position and behavior of the popup cart.
Finally, go to the page where you've added a product table. Try adding products or variations to the cart. You will see the popup WooCommerce cart appear whenever you add products. It looks fantastic and lists the current contents of the cart - perfect!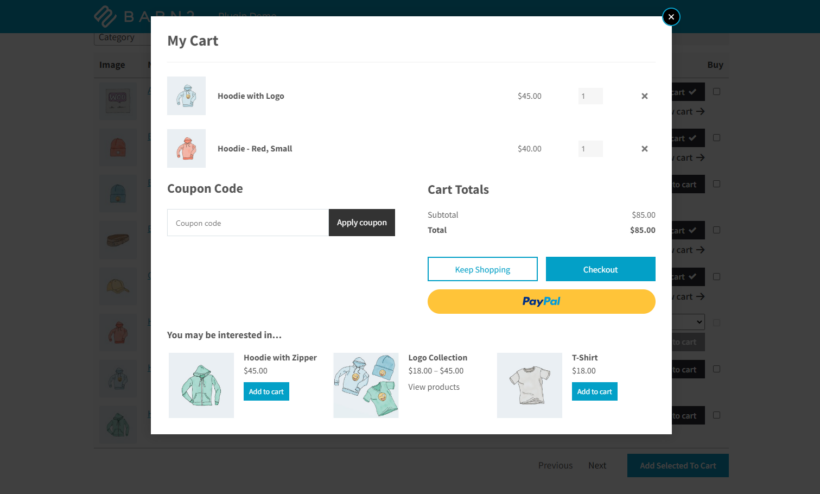 Further reading: The 3 best WooCommerce add to cart popups. 
If searching the knowledge base hasn't answered your question, please contact support.