How to add a popup cart to your product tables
WooCommerce Product Table makes it quick and easy to add products to the cart. However, if you're using the standard WooCommerce cart and checkout then customers still have to visit separate pages to complete their purchase.
You can speed up the final stages of the customer journey by using WooCommerce Product Table with our other plugin, WooCommerce Fast Cart. When a customer adds products to their order, a popup cart will appear. They can use this to review their order, make changes and then proceed to the checkout - all within the popup, so they remain on the current page throughout the process.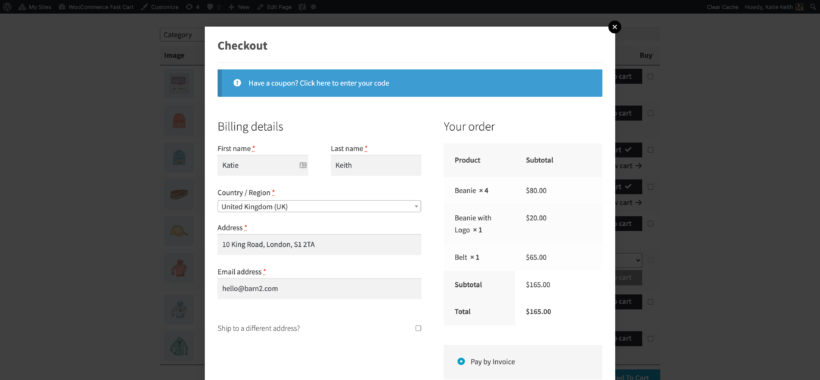 Use WooCommerce Product Table and Fast Cart together for true one-page shopping
If searching the knowledge base hasn't answered your question, please contact support.