Using WooCommerce Product Filters with WooCommerce Product Table
Our plugins WooCommerce Product Table and WooCommerce Product Filters have been designed to work perfectly together:
WooCommerce Product Table lists your products in a quick order form layout.
WooCommerce Product Filters adds advanced filters, making it even quicker and easier for customers to find the products they're looking for.
It's the perfect combination for stores with large numbers of products.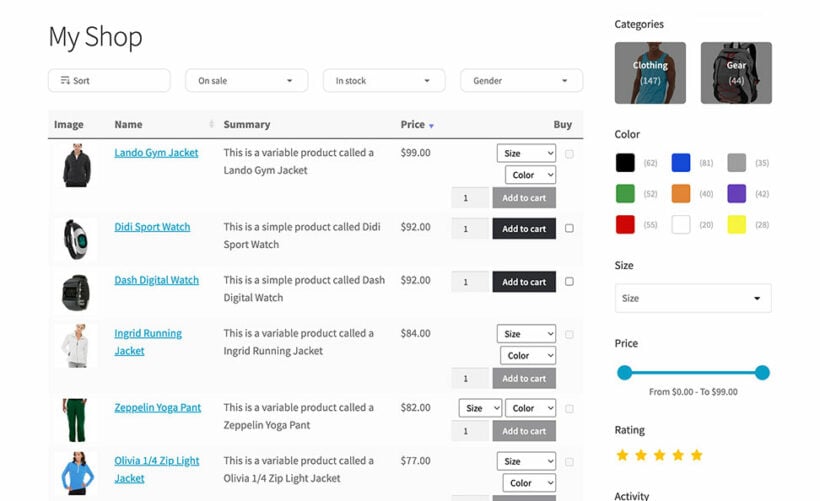 [
The two plugins will work together straight out of the box. This article provides some helpful tips on using them together in the most effective way possible.
Disable caching in WooCommerce Product Table
The cache option in WooCommerce Product Table improves load times by serving visitors a cached (i.e. pre-saved) version of the table, instead of loading it from scratch for each person. This option is not compatible with the product filters because of the need to show different information to each user.
As a result, you should disable the caching option in WooCommerce Product Table when using the two plugins together.
Hide the default WooCommerce Product Table search box and filters
WooCommerce Product Table comes with its own search box and basic filter dropdowns, which appear above the table. While you can use these as well as the filters provided by WooCommerce Product Filters, we would recommend hiding them. This creates a more unified effect.
If searching the knowledge base hasn't answered your question, please contact support.