How to show lead times in your product tables
We have integrated WooCommerce Product Table with our other plugin, WooCommerce Lead Time. By using the two plugins together, you can display a lead time column within the product table.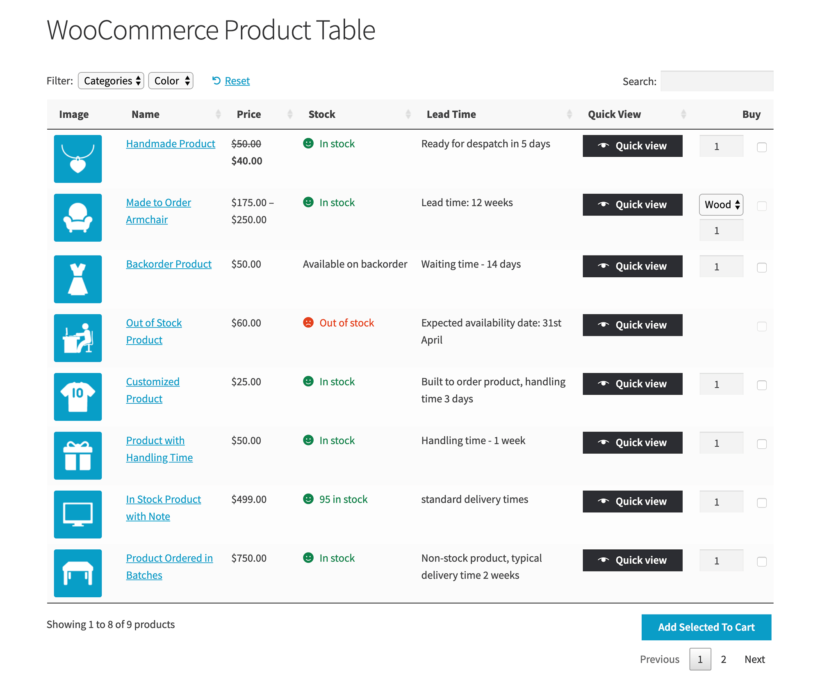 Example of a product table with lead time column
Add a lead time column
Once you have installed both plugins, edit the columns option on the WooCommerce Product Table settings page or in the [product_table] shortcode. Add lead_time to your list of columns.
For example, image,name,lead_time,price,buy will create columns showing the main product image; product name; lead time; price; and add to cart options.
If searching the knowledge base hasn't answered your question, please contact support.