Can I add a minimum and maximum quantity to the food ordering system?
WooCommerce Restaurant Ordering creates food order forms, structured by category. It is designed to work alongside our other plugin - WooCommerce Quantity Manager - for restaurants who need to set rules about what their customers can order.
For example, you can:
Set a minimum order value to prevent customers from placing low value orders that wouldn't be profitable for you. E.g. a restaurant delivery website might set a minimum spend amount of $15.
Add minimum or maximum quantities per category when selling meal deals or fixed price menus.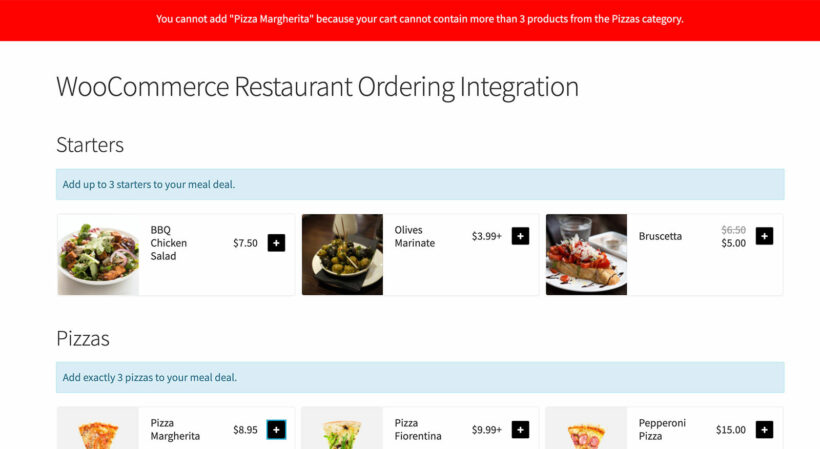 A meal deals page with min/max quantity rules for each category
If searching the knowledge base hasn't answered your question, please contact support.