How to add a list of food categories to the sidebar
WooCommerce comes with a 'Product Categories List' widget which lists all your categories. You can use it with WooCommerce Restaurant Ordering if you'd like to display a list of categories in the sidebar on your site. Clicking on a category will take the user to the appropriate category page. 
It looks like this: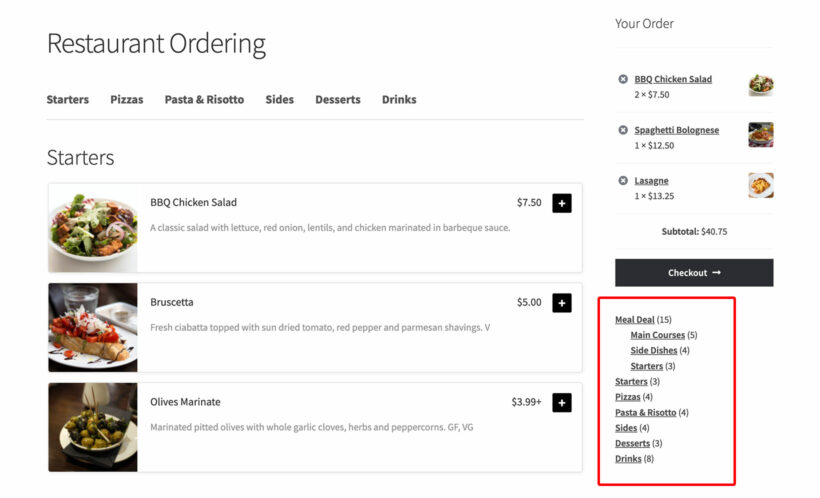 This is how to set it up:
Go to Appearance → Widgets and add the 'Product Categories List' to the sidebar area. (The exact name of the sidebar will depend on your theme.)
Go to the WooCommerce Restaurant Ordering plugin settings page and enable the Category pages option. This displays the food order form layout on your category pages so that when a user clicks on a category, they will see the foods displayed in the correct layout.
View the page and make sure the categories widget looks correct. If you want to change the order in which the categories are listed then you can do this using the  free Category Order and Taxonomy Terms Order plugin.
Further reading: Learn more about how the food order form is displayed on category pages. 
If searching the knowledge base hasn't answered your question, please contact support.