This online course is 100% free of charge. It will teach you everything you need to know about how to build an e-commerce wholesale store - either on its own, or running alongside your public online shop.
No technical expertise needed.
We'll use the free WordPress and WooCommerce platforms, plus the WooCommerce Wholesale Pro premium add-on. You'll also need to pay for a domain name (website address) and web hosting. These are small one-off or annual costs, and it works out much cheaper than hosted platforms like Shopify.
Fully featured, with everything your wholesale store needs - add unlimited wholesale user roles, 3 types of wholesale pricing, quick B2B order forms, wholesale shipping and payments, and more.
You stay in control and can choose the design of your website to suit your brand.
Ideal for store owners or web developers.
With nearly an hour of video tutorials, plus full written instructions, you'll be ready to start taking wholesale orders today.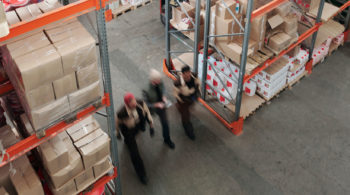 Free E-Course: How to Build an Online Wholesale Store
Free Instant Access