Creating a tabbed layout for your food order system
The WooCommerce Restaurant Ordering plugin lets you insert food order forms anywhere on your site using a simple shortcode. You can use this to create more advanced layouts for your restaurant ordering system, including tabbed layouts consisting of tabs, toggles or accordions.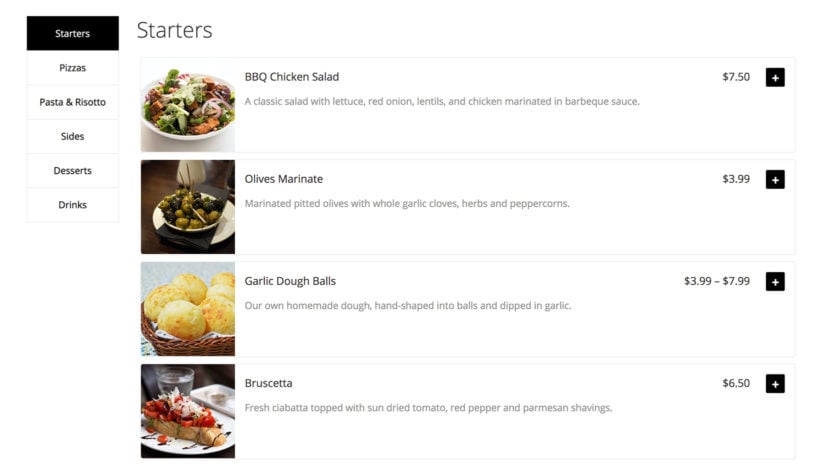 Example of a restaurant ordering system added within vertical tabs using the free 'Tabs' plugin
To create tabs and other special layouts, you can use any WordPress page builder such as Gutenberg, Elementor, Divi, Beaver Builder or Visual Composer. If you're not using a page builder, then your theme might have suitable layouts built-in, or you can install the free Tabs plugin, which you can see in action on our demo page.
Whichever method you use to add the tabbed layout, you can use the WooCommerce Restaurant Ordering shortcode to list different foods within the tabs. Use the categories option to specify which foods to include in each tab.
Still need help?
If searching the knowledge base hasn't answered your question, please contact support.