Can I choose which related products appear in the fast cart?
WooCommerce Fast Cart can display related products in a 'You may also like' section of the popup cart. These are called 'Cross-sells' and you can choose which items appear based on the products in the user's cart.
For more information and setup instructions, please see the WooCommerce documentation about Related Products, Cross-Sells and Up-Sells.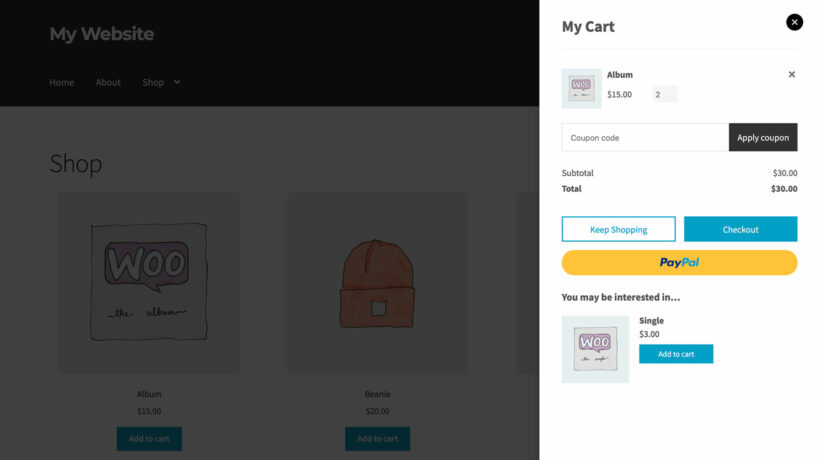 If searching the knowledge base hasn't answered your question, please contact support.