Adding multi-step checkout to the Fast Cart
WooCommerce Fast Cart is designed to speed up shopping by displaying the standard WooCommerce cart and checkout in a popup, keeping customers on the current page.
For most types of store, we recommend keeping the checkout as simple as possible - for example, by removing unnecessary fields. However, some stores can benefit from a multi-stage checkout process.
You can achieve multi-step checkout without losing the benefits of the fast cart. The solution is to use WooCommerce Fast Cart with the Flux Checkout plugin. This adds a multi-step checkout, which appears within the popup checkout. Customers are taken through the checkout step-by-step, while remaining within the fast cart popup until their order is complete.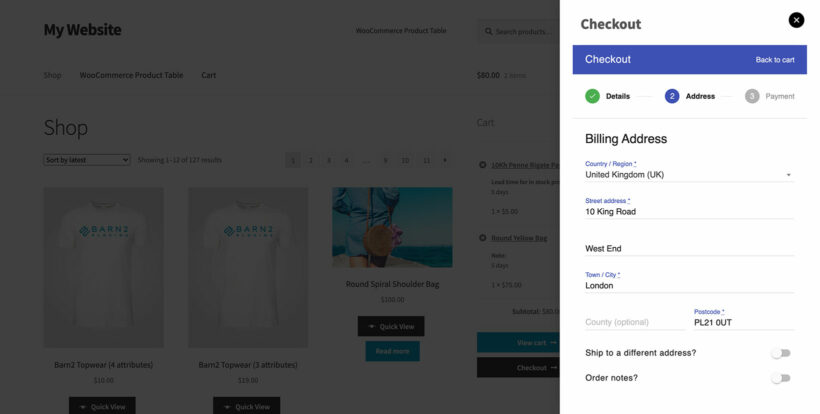 A website using WooCommerce Fast Cart with Flux Checkout
If searching the knowledge base hasn't answered your question, please contact support.