How to change the variation price format
Where a product has variations with different prices, WooCommerce itself always displays a price range at the top of the single product page. If you are using WooCommerce Bulk Variations then the price range appears above the bulk variations grid, for example "$20.00 - $80.00".
If the price range format isn't suitable for the type of products you sell, then you can easily change this by installing our other plugin - WooCommerce Variation Prices. It gives you lots of options for changing how the main price is displayed for variable products:
Replace the dash in the price range with another symbol or word.
Display the price in a different format, such as "From $20.00", "Various prices up to $80.00", or "See prices below".
Optionally hide the main price completely. This makes sense when using WooCommerce Bulk Variations because the bulk variations grid already displays the cost of each individual variation, so you may not need an overall price displayed at the top.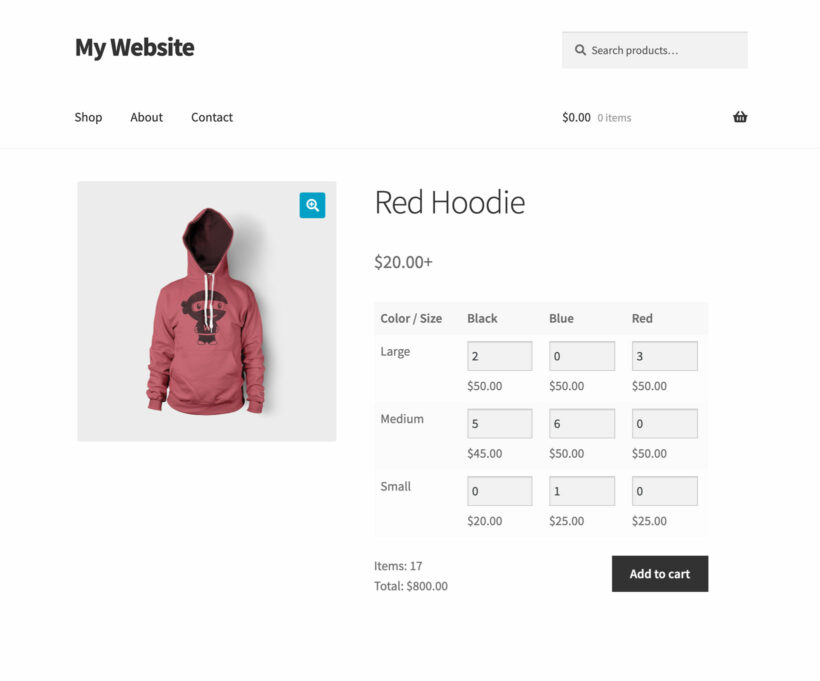 Whichever price format you select, this will only affect the main price at the top of the product page, and in other locations such as the Shop page. The price of each individual variation will always appear in the bulk variations grid as usual.
If searching the knowledge base hasn't answered your question, please contact support.