How to change the password for a protected category in WordPress
You can edit or delete the password(s) for a protected WordPress category as follows:
Go to edit the category (e.g. via Posts → Categories, or the category page for your custom post type).
On the 'Edit category' page, change the passwords in the 'Visibility' section. You can either edit or delete an existing password, or add additional passwords.
Click 'Update'.
Changing a password will reset it to the new one that you have entered, so you will need to give the new password to your users.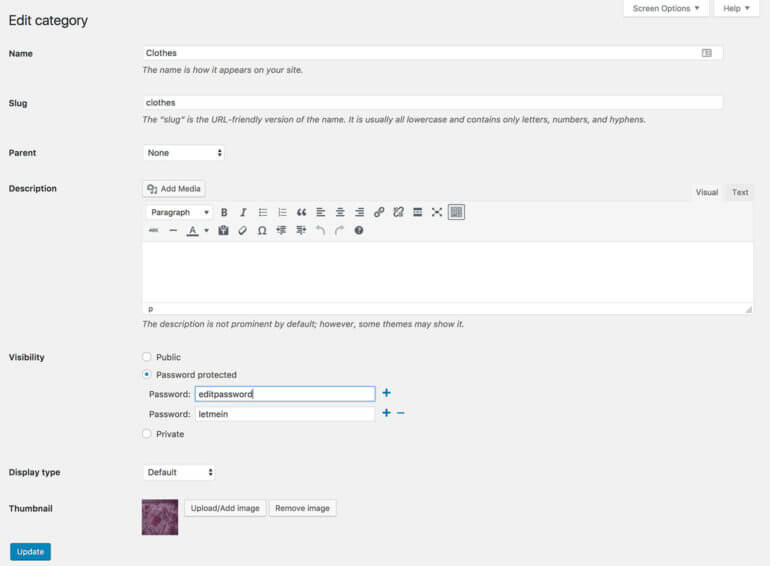 If searching the knowledge base hasn't answered your question, please contact support.