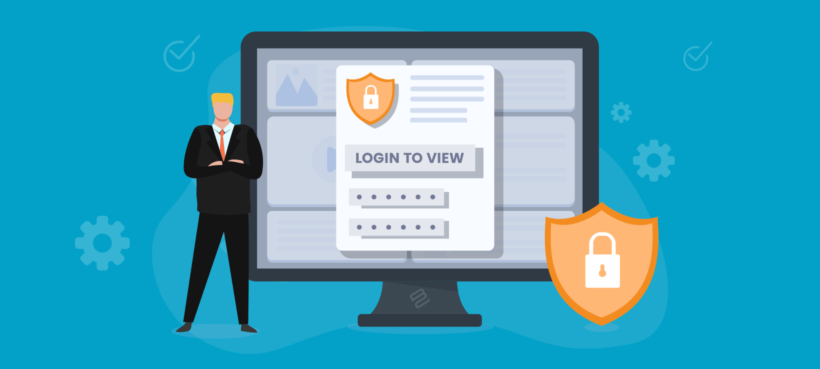 Do you want to keep your WordPress site private and visible only to you? Perhaps you want to maintain private journals on your website. Or do you want to create private sections within your WordPress website to restrict access to these sections?
WordPress makes creating and managing a membership website easy. But, what if you want to create a private website? It is possible to have a completely private website or have some areas private within an otherwise public site.
This can be useful when you want to:
Maintain private journals
Run school departments
Sell exclusive products
Organize invite-only events
Manage membership sites, etc
In this post, we'll show you 5 ways to make a WordPress website private. We'll cover how to make the whole website private or just specific parts of it. We'll also look into the benefits of making your website private.
If you're wondering how to make my private site, not just for customers, but search engines too, then this article is for you.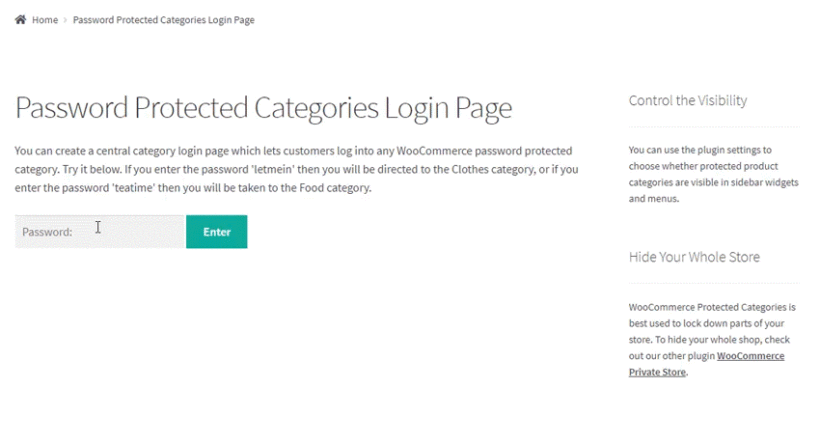 First, let's look at why you would want to make your whole website private or restrict access to specific parts of it.
Why restrict access to your WordPress site or make it private?
A private website lets you protect your content from part of or the whole public. It gives you control over who can access your posts or pages. You get to choose the criteria to be met before a user can access your website; it could be: using a password, creating and logging into an account, or through memberships.
The following scenarios highlight when you should consider making your website private.
To run a membership or affiliate marketing website
Making your website private would be a great way to run a website that allows members-only content. Gating content to which only members have access provides additional value. When running an affiliate marketing website, you would want it to be private so that only affiliates have access to it with a custom login page. This will provide a reliable platform to track the progress of your affiliates.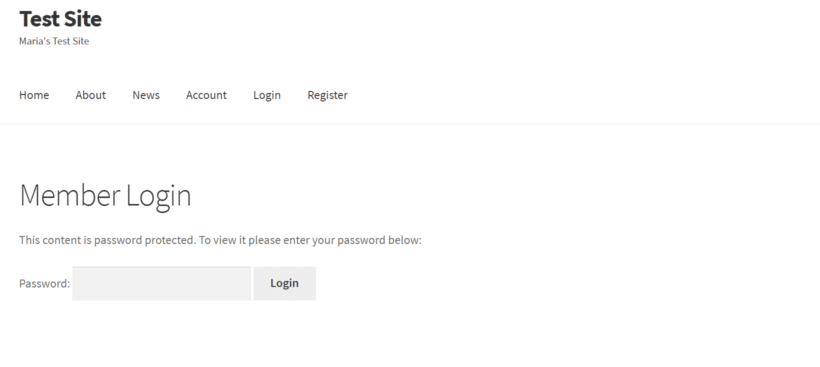 To organize invite-only events
Invite-only events facilitate reaching the right audience and accurately predicting the attendance for that event. Making a private website facilitates organizing these events, ensuring only the invited participants will be allowed to attend.
To maintain private journals or diaries
If you have a website, specifically for your personal journals or diaries, you wouldn't want anyone else accessing them to maintain your privacy. To ensure this, you need to make the website completely private.
To maintain departmental data
If you run a departmental website in a school, you need to make sure that data and media from the department is only accessible to the members of that department. Typically, this is used by schools, such as Harvard to run exclusive blogs for students belonging to specific departments.
To run a private WordPress blog
You might make a blog private when you offer paid content. In this way, your reader will have to become a subscriber at a fee to access your private posts or tutorials. Making a blog private will enable you to make sure that only those who have subscribed, have access.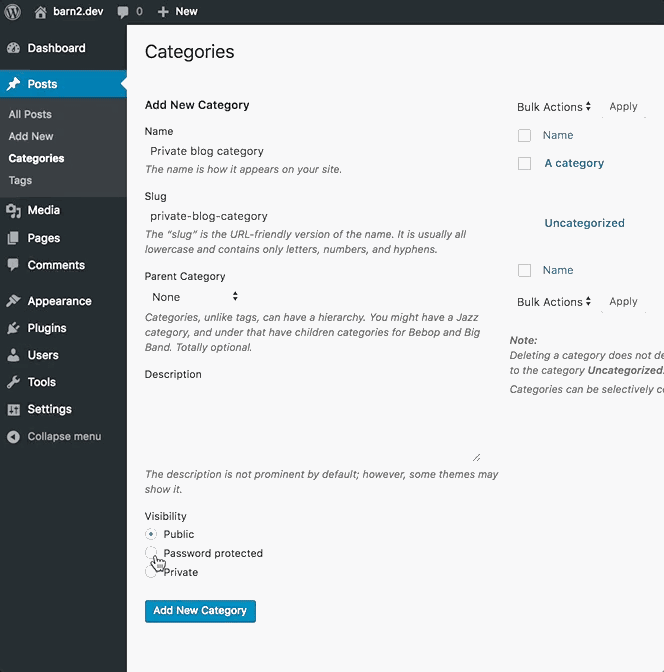 From these use cases, you can see that some people need a completely private website and others just need to make parts of it private. Keep reading to learn how you can do both.
2 ways to make part of a WordPress site private
In this section, we're going to cover how to make specific parts of a WordPress site private. There are 2 ways that you can do this:
Via the features available in WordPress.
Using a plugin.
1. How to restrict access to individual pages and posts in WordPress
First, let's talk about the features available in WordPress itself. You can password-protect or make a private page or post directly in WordPress or make them private to administrators and site editors.
To do this:
Go to the pages or posts page on your WordPress admin dashboard.
Hover on the post/page you intend to protect and click on Edit below the WordPress page title.
Once the Block Editor opens, go to the sidebar on the right. Click on the Status and Visibility menu to open it, then click on the Visibility option.
Click on the word Public. From the window that opens, you can choose to select the Private option. This restricts access to only site Administrators and Editors.

If you'd prefer to password-protect your WordPress page, click on Password-Protected. Now set a password for that post and click on Update (or Publish, if it's a brand new page). You can then share the password with whoever you want to give access to.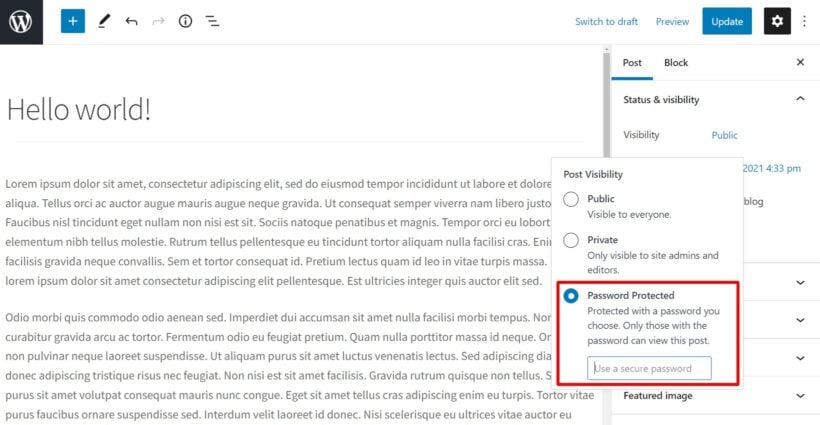 This method is effective but it has a lot of drawbacks.
Disadvantages of using standard WordPress features to protect your pages and posts
This method has the following disadvantages:
It's tedious – You have to protect each page or individual post.
Private posts/pages have limited visibility - Only admins and editors have access. The rest of your users, for example, subscribers, can't access it.
It's bad for user experience - With password protection, the pages aren't actually hidden or made private. Instead, they appear on your site as normal and people are prompted to enter a password when they click on the page/post. In addition, users have to enter a password for each page/post they want to access - even if you use the same password for them all.
Higher risk for errors – There's always the risk of an error occurring. This requires the user to be an expert in the WordPress backend to move past the error.
There's a need for a solution that does not present these problems. All of these problems can be easily avoided when you use the Password Protected Categories private site plugin.
2. How to restrict access to content in WordPress using a plugin
Password Protected Categories is a plugin that allows you to create private areas within your WordPress site. It presents an easy way to lock down whole categories of blog posts, products, events, portfolios, and more. It can hide any type of category, taxonomy, or pages if you have enabled categories for them, allowing access to only specific users, roles, or persons.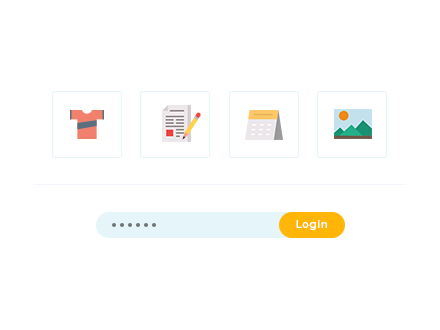 Install Password Protected Categories today and start restricting access to your content in WordPress.
Let's walk you through what makes this plugin the best and how to use it to restrict access to your website.
What makes this plugin the best?
It allows you to protect custom post types – When you allow reviews on your website or you have members' portfolios, Password Protected categories enable you to impose a password block on this information. You can also restrict areas of your site to specific users or roles.
It has an option to actually hide the private content from public view, instead of just making people enter a password when they try to view it. The rest of the website will remain public.
It allows you to create members-only/restricted websites without writing any code.
Highly rated customer support. Customer care staff are regularly available to walk you through installation and configuration.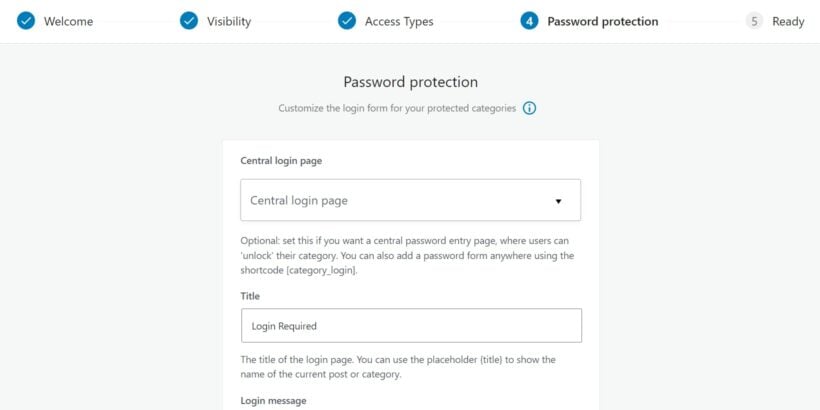 How to use this plugin to restrict access to your website
First, you need to install and activate the plugin.
Start by purchasing Password Protected Categories from the Barn2 site and proceed to download the files and get the license key.
On your WordPress dashboard go to Plugins → Add new. Select the upload option and upload the plugin, then activate it.
Next, go to Settings → Protected categories and paste your license key and click on Save changes. You should see "License key successfully activated" below the license key.
You can protect any type of content using this plugin, provided you can assign it a category or custom taxonomy. It follows the same standard procedure.
In this example, we're going to show you how to create an invite-only event using Password Protected Categories. You can choose to restrict access to this event based on:
User roles.
Users.
People with the password.
To set this up, take the following steps:
Start by creating a category or editing an existing category. You could name it 'invite-only event'. You will notice that this page is identical to the event creation page except there is an added visibility section.
In the Visibility section, select the Protected option.

If you want the event to only be attended by People with the password select the Password-protected option and add a password. Anyone with a password can attend, it doesn't matter whether they are users on your website or not.

If you want the event to be accessible based on user roles, select the user role option and define the user roles you wish to invite.

If you want the event to be attended by specified users only for example specific contributors and subscribers, select the Users option and specify them.

Click on Add new category to finish.
Create the invite-only event or edit an existing one and assign this category to it. That's it.
Once you create a parent category, the sub-categories automatically inherit the password-protection you set for the parent.
We have been looking at how you can make a website partially private, but what if you want to make your whole website private? Keep reading to find out how.
3 ways to create a 100% private WordPress site
If your entire site contains highly sensitive information, for example, personal journals, making all of it private is a must. In this way, there is zero public access to your content and you get to specifically choose who can access it. WordPress doesn't enable you to do this by default, but there are methods you can explore.
1. Password Protected plugin

Password Protected is a free plugin that provides a very simple way to quickly protect your WordPress website with a single password. It provides an option to allow users to access feeds and admins and logged-in users to log in without the password.
All you have to do is install and activate it the way you would do for any other WordPress plugin. You also need to enable it on the settings page, enter the password, and define access roles that can bypass the password. This is the simplest way to make your website 100% private.
2. .htaccess protection
The .htaccess file can be used to secure all the files on your website. It is dependent on your hosting service provider. It is one of the most powerful tools to protect your website, but also the least user-friendly. You'll need to add code to protect the .htaccess file. You will also need some knowledge of Apache commands. So if you're not tech-savvy you won't be able to pull this off.
3. Maintenance mode plugin (Coming soon plugin)

This plugin allows you to create a Coming Soon page, Maintenance mode page, landing pages, and Custom 404 pages. A coming soon/maintenance mode page enables you to continue to privately build your website while the visitors see the 'Coming Soon' or 'Maintenance Mode' page. This helps in building anticipation for when the website will be available for public use.
You can display a portion of the information on your services to users. You get to have an audience even before your website is not yet live with the coming soon page. The maintenance mode page keeps your audience at bay, informing them that your services will be back shortly.
Make your WordPress site private today
In this post, you've learned 5 ways to make your website private. When you want to make parts of your website private while the rest of it remains public, you can use:
Standard WordPress features to change the visibility of your posts or pages. (Not recommended.)
The Password Protected Categories plugin to protect your categories and taxonomies then assign posts, events, pages, etc. to these protected categories.
When you want to make the whole website private, you can use:
Password Protected plugin – a free plugin that lets quickly protect your WordPress website with a single password.
.htaccess protection – a very secure method of protecting the .htaccess file. It is not user-friendly since it requires some knowledge of coding.
Maintenance mode/coming soon plugin – to allow you to work on your website in private while visitors see a 'Coming Soon' or 'Maintenance Mode' page.
Password Protected Categories allows you to easily protect any category or taxonomy, hiding private content from public view. It saves precious time and effort while making it easy for you to customize access to parts of your website.
Click here to get started with Password Protected Categories and ensure that your website's private content remains private.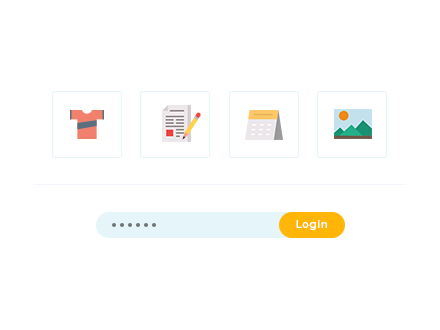 Install Password Protected Categories today and start restricting access to your content in WordPress.