The 'Visibility' section doesn't appear when I add/edit a category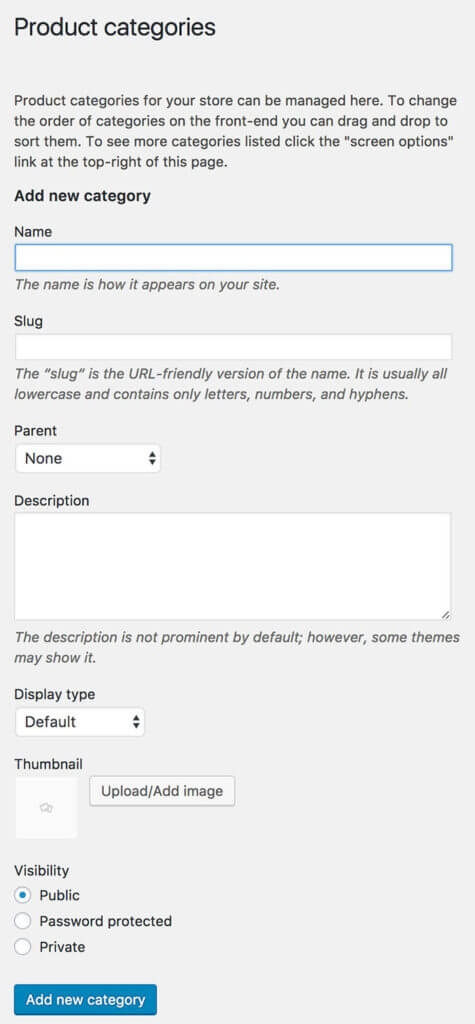 To password protect a category in the WordPress Password Protected Categories plugin, you should be able to see a 'Visibility' section when you add or edit a category (e.g. Posts → Categories). You can see this near the bottom of the screenshot.
If you can't see the Visibility section, then this is likely to be caused by one of these issues:
Inactive license key – If your license key has not been activated correctly then the Visibility section will not show and you cannot password protect your categories. Go back to Settings → Protected Categories and check that the license key is showing as active. There may be an error that you have missed.
Plugin conflict – Another plugin may be stopping the Visibility section from appearing correctly. Please disable all your plugins except for Password Protected Categories, go back to the Add/Edit Categories screen and see whether it appears now.
Next, try to view your protected category from a different web browser and make sure you're not logged in. Once you have entered the correct password, it will remain unlocked for 10 days (depending on your settings) so you may think the password is not working.
If this doesn't work, disable all the plugins apart from Password Protected Categories and see if the problem is still happening. If this fixes the problem then there is a conflict with another plugin.
If it doesn't fix the problem, please send us a support request.
If searching the knowledge base hasn't answered your question, please contact support.