Can I show different lead time text for each product or category? 
When you set the 'Lead Time Prefix' option on the WooCommerce Lead Time plugin settings page, this prefix will appear before the lead time for every product and variation on your site. It is used whether the product or variation is using the global lead time, or has its own individual lead time.
This is suitable for most stores and ensures that your lead time wording is consistent and maintained from one central location. However, there may be times when you want to display different lead time wording for each product or variation, or for all products in a specific category.
For example, in the following screenshot (which shows WooCommerce Lead Time in use with our other plugin, WooCommerce Product Table), each product has different lead time wording: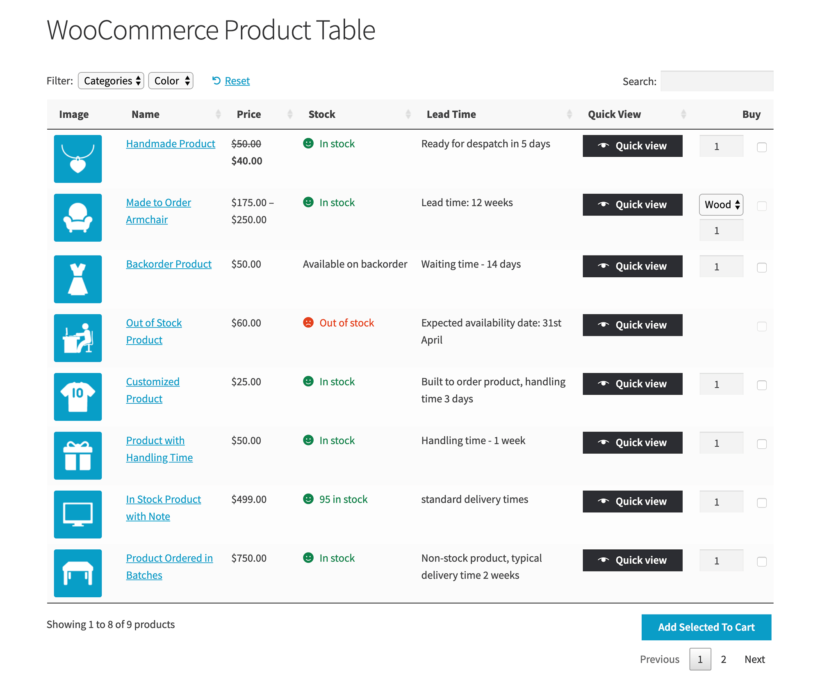 You can achieve this by leaving the 'Lead time prefix' option on the WooCommerce Lead Time settings page blank, and instead adding the full lead time text directly on each individual product page or category. That way, you don't need to have the same prefix for every product or variation.
If searching the knowledge base hasn't answered your question, please contact support.