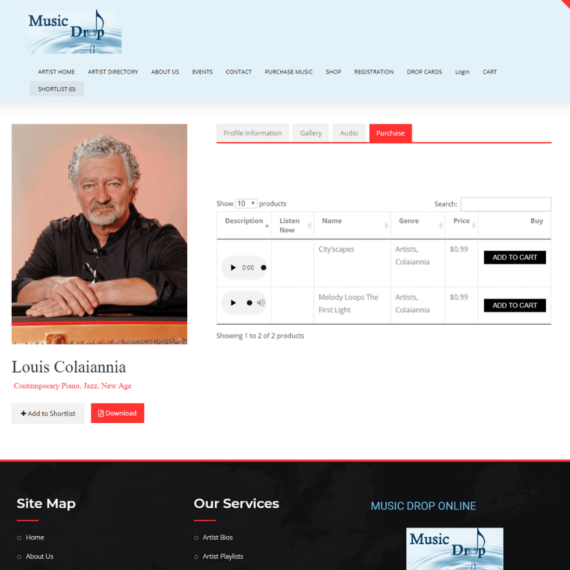 Music Drop is the brainchild of Louis Colaiannia, an award-winning musician. It's a music platform that helps musicians to sell music online and allows music lovers to discover new artists and purchase their music.
Musicians and music lovers visit the site so Music Drop is set up to cater for both. Artists can create a profile and upload their music to sell. Listeners can peruse the artists directory, find out about upcoming events and purchase music.
Music can be sold and purchased easily because the site uses our WooCommerce Product Table plugin. Each artist's page has a product table.
Users can quickly sort the tracks by price, genre and name just by clicking on the column header.
And thanks to the embedded audio players, each visitor can hear a sample of the music before adding it to their cart.
Related tutorial: Create a WooCommerce Audio Store in Under an Hour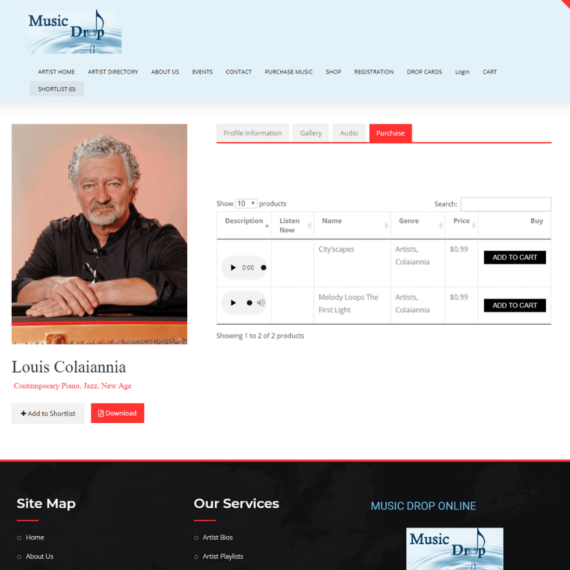 Create your own WooCommerce audio store with WooCommerce Product Table.