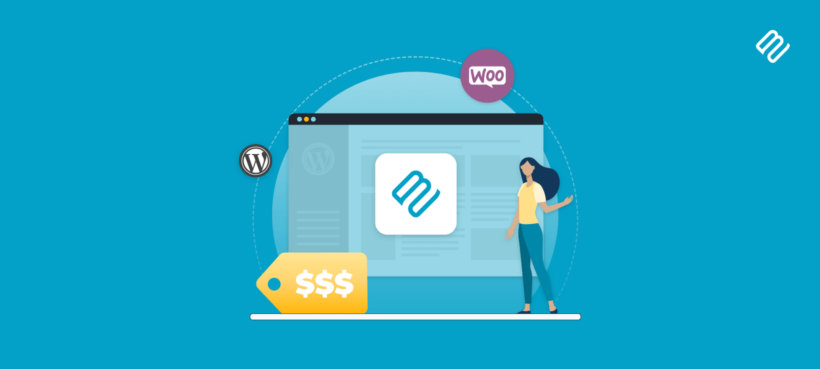 Discover the new improved Barn2 All Access Pass and how to become a VIP with exclusive access to all our current and future plugins. It's the WordPress plugin bundle you don't want to miss!
If you're a fan of Barn2's plugins, we have some exciting news for you. We've just revamped our WordPress plugin bundles and made them even better.
Now you can get all 23 of our premium plugins for one low price, with a choice of 1, 5 or 20 sites. And even better - it comes with free access to the new plugins that we release in future 🎁
Below, I'll explain why we made the change and how it will benefit you. Or alternatively, head straight to our new All Access page and sign up to become a Barn2 VIP 😎
Why did we change our WordPress plugin bundles?
Previously, we offered three different bundles: a Premium WordPress Plugin Bundle of our non-WooCommerce plugins (for 1 site only), a Premium WooCommerce Bundle of our WooCommerce plugins (for up to 5 sites), and an All Access Pass containing all our plugins for up to 20 sites.
However, we noticed that while people liked the All Access Pass, the WordPress and WooCommerce plugin bundles were not very popular and often confused our customers. Many people asked us for more flexibility in choosing how many sites they could use the All Access Pass on. Some wanted a bundle of all our plugins, but only for one site. In contrast, agencies needed it for multiple sites.
After discovering this, we acted on your feedback. We decided to simplify our WordPress plugin bundles and make them better value and more attractive. That's why we now only offer one bundle - the All Access Pass - with a choice of how many sites you can use it on.
What is the new All Access Pass?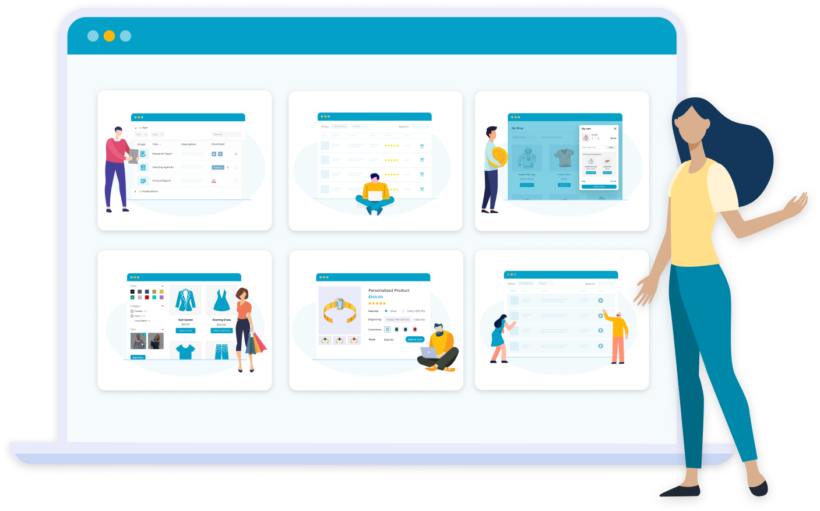 The All Access Pass is the ultimate plugin bundle for WordPress and WooCommerce users. That's because it comes with all 23 of our professional-grade plugins, including:
WooCommerce Product Table: Our all-time bestseller - display your WooCommerce products in a quick order form with search, sort and filter options.
Document Library Pro: Now our #1 plugin - create a searchable WordPress document library with any file type, including PDF, audio and video.
Password Protected Categories: Hide entire WordPress categories behind a password or user login for your blog posts, portfolios, e-commerce products, events, pages, & any custom post type.
Posts Table Pro: List any WordPress content in a dynamic table with search, sort and filter features. Works with pages, members, events, posts, audio, or any custom post type.
Fast Cart: Reduce cart abandonment by showing the cart and checkout in a fast cart popup. Let customers view and edit their cart and complete their purchase faster.
Product Options: Add extra options and add-ons to your WooCommerce products and let customers personalize them. Supports text, checkboxes, radio buttons, dropdowns and more.
Product Filters: Add advanced filters to your WooCommerce shop page and let customers find products by price, category, size and more.
Quantity Manager: Set minimum and maximum quantities for your WooCommerce products. Control how much customers can buy and prevent unwanted orders.
Quick View Pro: Show product details and images in a responsive lightbox. Increase conversions by allowing customers to browse and buy products more quickly.
Restaurant Ordering: Create an online food ordering system for your restaurant or cafe.
Wholesale Pro: Set up a hidden WooCommerce wholesale area that only approved users can access, with B2B registration and discounts.
And many more - check out the full list of plugins.
How much does the All Access Pass cost?
The new All Access Pass is a great value for money. There are different prices depending on whether you want to use the plugin bundle on a single site, up to 5 sites, or up to 20 sites.
You save between 75% and 88% compared to the cost of buying each plugin individually - an absolutely huge saving 💰
Plus, you get access to all future plugins which we release while you hold the All Access Pass. This includes 2 major new WooCommerce extensions which we're currently working on but haven't announced yet 😉.
What are the benefits of the new WordPress plugin bundles?
But it's not just about saving money on multiple plugins. As you can see, the All Access Pass lets you enjoy many VIP benefits which you don't get from buying plugins individually. These include:
Unlimited access to all our current and future plugins.
Regular updates for every plugin in the bundle.
Priority support from our friendly and knowledgeable team.
A 30-day money-back guarantee.
A single license key for easy activation.
Exclusive discounts on products from a wide range of other WordPress companies that we have partnered with.
Automatic annual renewal date for hassle-free management.
How to become a Barn2 VIP
It's easy to sign up for our new WordPress plugin bundles. Just follow these steps:
First, go to the All Access Pass page and choose the number of sites you want to use the plugins on.
Next, click on the Buy button and complete the checkout process.
You will receive an email with your license key and download links for all the plugins.
Download and install whichever plugins you're interested in, and activate them with your license key.
Finally, enjoy using our plugins and boosting your site's functionality and performance.
We'll email you whenever we release new plugins in the future so that you can install them free of charge.
If you have any questions or need any help, you can contact us anytime. We're always happy to assist you.
Don't miss this opportunity to get all our plugins for one low price. Get the All Access Pass today and take your WordPress or WooCommerce site to the next level.