How to show product lead times in a quick view lightbox
We have designed our WooCommerce Quick View Pro and WooCommerce Lead Time WordPress plugins to work together. Use both plugins to display extra product information in a quick view lightbox, complete with a lead time for each product.
The two plugins work together automatically, and you don't need to change any settings to display the lead times in the quick view lightbox. Simply install both plugins, add global or product-specific lead times, and they will appear in the lightbox popup.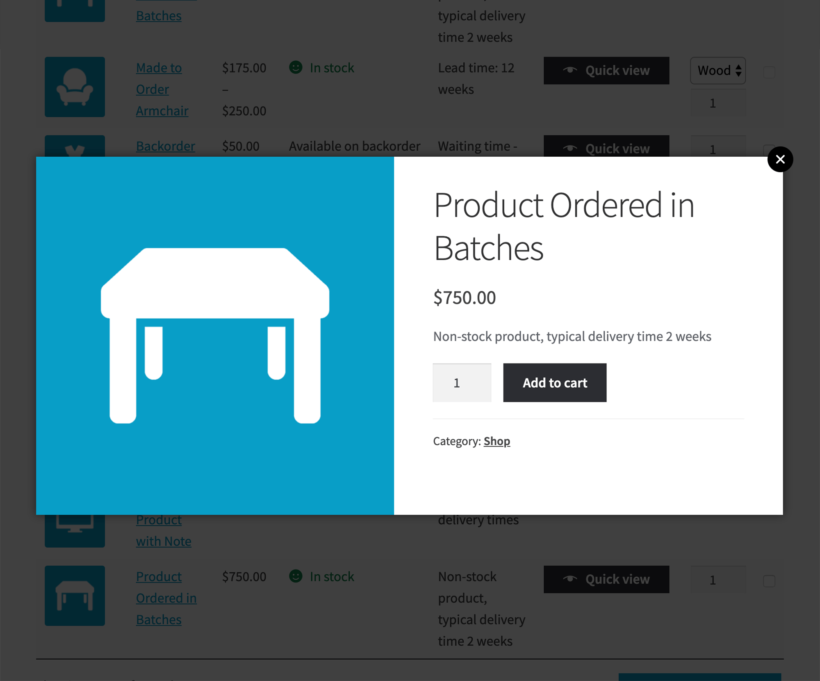 The only limitation is that the lead time only appears for products where you are not displaying the stock availability text (e.g. 'In stock' or 'Out of stock'). If the availability text is showing then this appears in the lightbox instead of the lead time. To work around this, you should add the information that you wish to display to the lead time field, rather than displaying the stock availability text.
If searching the knowledge base hasn't answered your question, please contact support.