Can I change the variation price format in the quick view lightbox?
When you use WooCommerce Quick View Pro to create product lightboxes, the lightbox will display a price range for your variable products. This appears under the product title like this: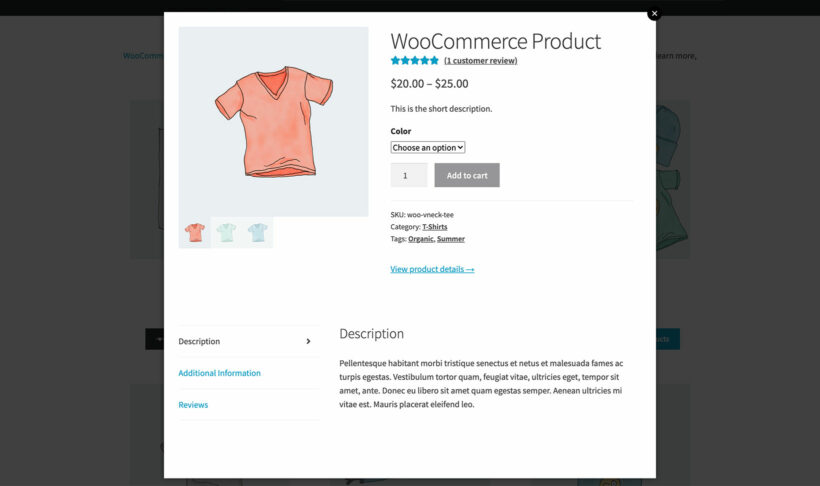 If you don't like the price range then you can easily change it by installing our other plugin - WooCommerce Variation Prices. For example, you can make your products look more cost-effective by showing the starting price instead of a range like this, e.g. "From $20.00".
This replaces the variation price range in the quick view lightbox and elsewhere in your store, such as the single product page and the main shop page.
If searching the knowledge base hasn't answered your question, please contact support.