Using the Better Recent Comments widget
This article explains how to use the widget provided by the Better Recent Comments WordPress plugin.
How to add the widget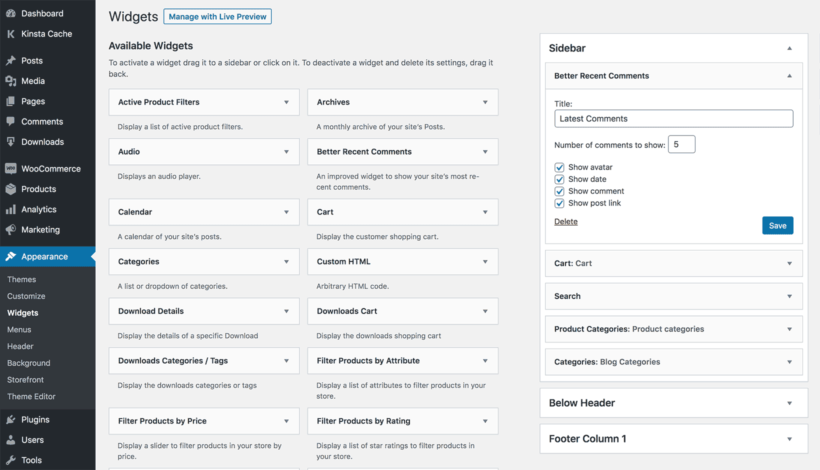 You can add the widget to any widgetized sidebar on your site. The exact locations will depend on your theme.
Go to Appearance → Widgets.

Find the 'Better Recent Comments' widget in the list of widgets on the left, and drag it to any widget area on the right.
Widget options
You can configure the widget as follows: 
Set the widget title. 

Choose the number of comments to show

Show or hide the comment avatars (i.e. the user's Gravatar image, if they have one).

Decide whether to display the date for each comment.

Decide whether to include a link to the post containing the comments. If enabled, this will link directly to the appropriate comments on the single post page in your blog. 
Can I change the format of the recent comments?
You can change the format of the list of comments by inserting them using a shortcode rather than the widget. This has a 'format' option which you can use to set the exact format and wording of the comments.
Better Recent Comments shortcode
The plugin also comes with a shortcode which lets you display recent comments elsewhere on your site. We've provided a separate article about this.
If searching the knowledge base hasn't answered your question, please contact support.