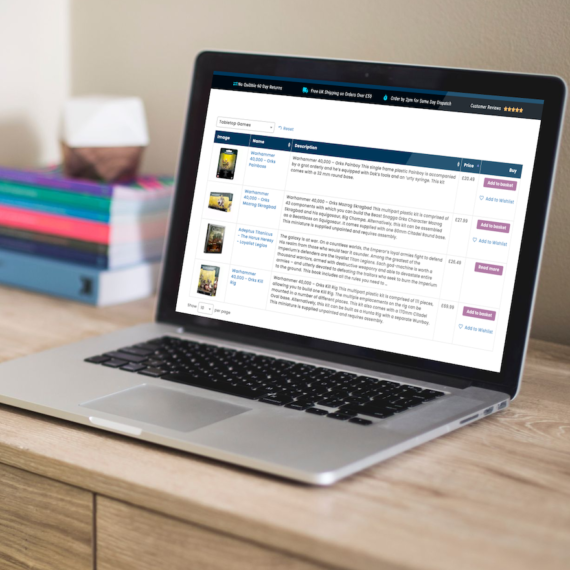 The Games Den
The Games Den sells a wide range of board games, tabletop games, and card games and provides space for gaming. They've used the WooCommerce Product Table plugin to list new arrivals in a neat table layout on their online store.
How our plugin solved their problem
The Games Den were looking for a way to list new arrivals on their website to make it easy for customers to find the games and accessories they were looking for. This involved displaying the product's image, name, and description in a neat and organized way.
They used the WooCommerce Product Table plugin to list new arrivals on their Latest Arrivals page. To do this, they simply added a product table to their page and selected their latest products to showcase in it.
The product table features a total of five columns – to show each product's image, name, description, price, and buy buttons.
When a customer lands on the Latest Arrivals page, they can quickly see all of the latest products The Games Den offers. They can use the category filter dropdown above the table to only see products from a specific product category such as Tabletop Games, Miniatures, and Accessories. They can also sort the items in the table alphabetically or by price (low-to-high or high-to-low) using the sortable columns.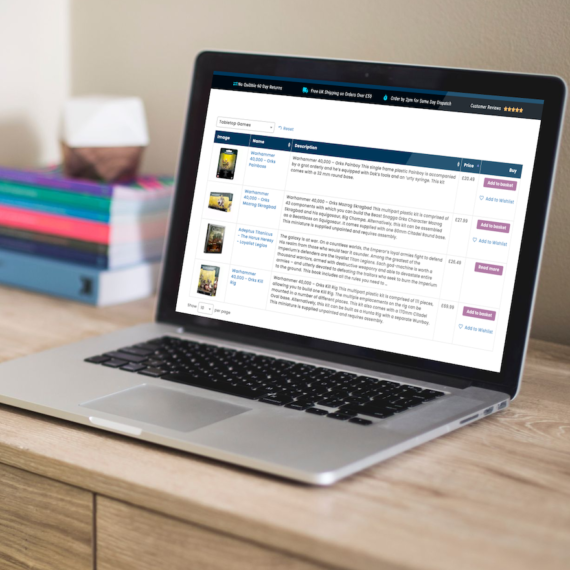 If the customer wants to purchase a product, they can add it to their cart using the Add to basket button in the Buy column.
The Games Den is also using TI's Wishlist plugin to add wishlist links to the Buy column. The wishlist plugin works seamlessly with WooCommerce Product Table.
List new arrivals in a table layout today!