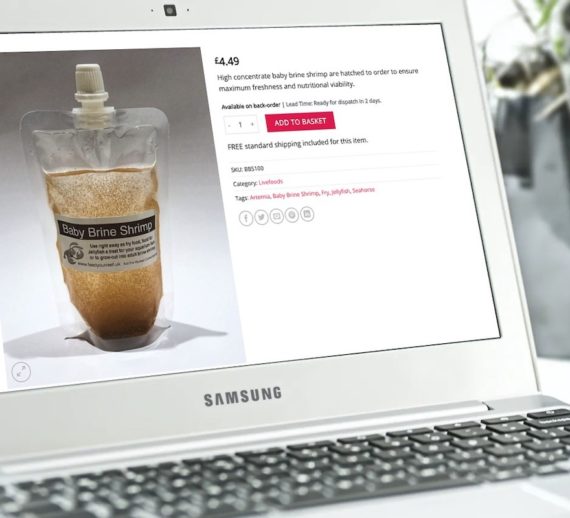 Feed Your Reef sells live, dry, and frozen fish food to marine hobbyists. They used our WooCommerce Lead Time plugin to give lead times on hatched to order fish food and general dry good dispatch times.
How our plugin solved their problem
Feed Your Reef needed an easy way to give lead times on certain fish food products. This way, they could let customers know when the product would be ready for dispatch before they place their order.
When a customer lands on the single product page, they can see the lead time for the product along with other product details and purchasing options. If a product is available, it shows the number of units available in stock and Lead Time: Ready for dispatch. However, if the product is available on back-order, then it says Available on back-order | Lead Time: Ready for dispatch in 2 days.
Customers can then use the quantity selector to enter the number of units they'd like to purchase and place their order.
According to Jason Smith, the WooCommerce Lead Time plugin has easy-to-follow documentation and good configuration options. They followed our lead time tutorial to set it up on their own online store.
Give lead times on the products in your own e-commerce store.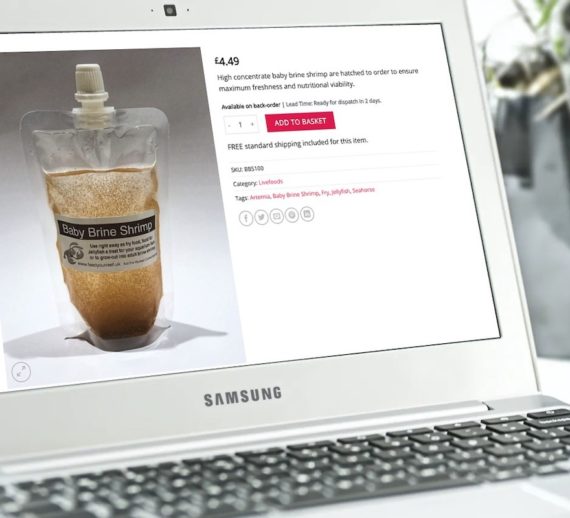 Does what it says on the tin.
Was looking for a plug-in that worked a little like something I saw on a site powered by Shopify and after searching I came across this little gem. It was easy to configure and it gives you the option to either set lead times globally or individually. I set mine globally then tweaked a few individually and as my site progresses I can see myself setting more individually. All in all a great little plugin that's easy to configure and comes with a good price point.