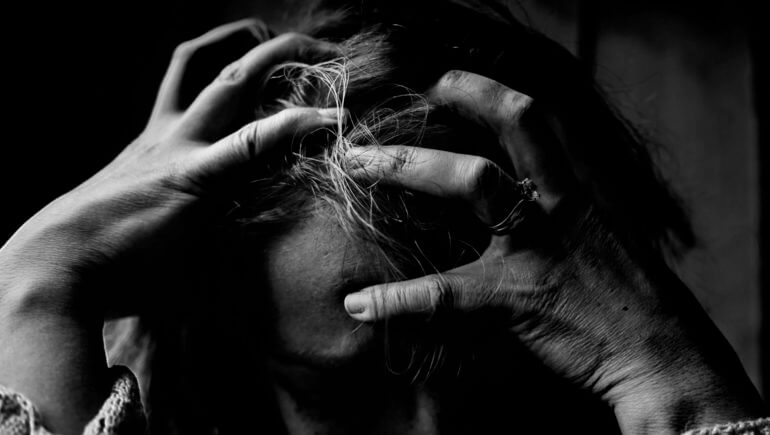 If you're planning to maintain your own website then it's absolutely vital that you have a good system for backups. You also need a way to quickly restore your website to a previous backup if anything ever goes wrong. This will be a life-saver if the worst ever happens to your website.
There are 2 main ways to back up a WordPress website
Server-level backups
The best way to back up a WordPress website is at the server level. This is more efficient. It won't slow down your website while the backup is taking place.
If you have chosen a good managed WordPress host, as I recommended in my recent article about WordPress web hosting, then your hosting company will be taking regular backups. You can access these via your hosting control panel.
Check with your host to find out how often backups are taken, the type of backups, how long they're stored for and how you can access them.
If you're not using a managed WordPress host then your hosting company probably already takes backups. However, the backups may not be as robust or as easy for you to access.
Backup plugins
There are also WordPress backup plugins such as BackupBuddy, BackWPup, BackUpWordPress, Updraft Plus, BackupGuard and others.
I don't particularly recommend using a backup plugin because backups are best taken at server level outside of PHP. Backup plugins will slow down your website - often quite significantly - while the backup is running. You can reduce the impact of this by scheduling your backups to run in the middle of the night when fewer people will be visiting your website, but it's not idea. Particularly if you have a large or complex site.
Some of the premium backup plugins make it quite easy to restore a website to a previous backup. However, this is nearly always harder than restoring a backup with a good managed WordPress host such as WP Engine. If you're using a free backup plugin then it's quite technical to restore to a previous backup, so I wouldn't really recommend this.
If your hosting company doesn't take sufficient backups then using a backup plugin is better than nothing. The important thing is that you have regular automated backups in place.
Create a good backup regime
Here are some tips on making sure you have sufficient backups for your website:
Scheduled backups
However you're planning to take your backups, make sure you take regular backups on a schedule. Don't rely on yourself to take backups manually!
What to back up
A WordPress website consists of 2 things: the files and the database.
The files consist of WordPress itself, your theme, your plugins and any documents you have uploaded to the media library. You might also have uploaded other files such as Google verification files.
The database consists of the content on your website. This includes your pages, posts, other post types, the links between your media files and your content, comments, users etc.
A backup can contain your files, database or both.
When you set your schedule, think about how often you need each. There's no need to lump them together as your needs may be different.
Typically, the database changes more often than the files (with the possible exception of the Uploads folder which contains the image files and other documents on your website). The database is also much smaller than the files - so a lot of people backup their database more often.
Fine-grained control over backups
Some backups plugins let you control what is included in backups in an even more fine-grained way. You can specify exactly which folders are included.
This helps you to reduce file size on your hosting account - for example, you can set it up backup the things that are unique about your website without the generic elements by excluding things like your theme, plugins and WordPress itself. You can easily get these back if you ever need to.
Choose your frequency
The exact frequency of your backups will depend on the nature of your website. For example, if you have an online community with users regularly adding content, or if you constantly make changes to your site, then you'll need to take backups very regularly. If your content doesn't change very often then you can get away with fewer backups.
For most of our affordable web design clients, we recommend daily database backups and weekly file backups as a minimum. However, this varies depending on the website.
Retention of backups
It's also worth considering how long to keep your backups. If you're relying on your hosting company's backups then they'll probably keep them for about 30 days. However, it's worth checking.
With a backup plugin, you can specify how long backups will be kept before they auto-delete. To save space on your server, I recommend not keeping too many backups at once as you're unlikely to ever want to roll back very far.
Are your hosting company's backups sufficient?
Once you have chosen the frequency and type your backups, check what backups are provided by your hosting company. If they're sufficient then they might be all you need. If not, you'll need to set up something else such as a backup plugin.
Offsite backups
So far, I have recommended the backups that good hosting companies can take for you. This is all well and good, but you need to trust them to stay around forever.
What happens if your hosting company goes out of business and you can't access your website? If the worst happens, it's important to have an offsite backup of your website. This lets you move to a different hosting company without losing everything.
You can use a service such as VaultPress to take regular offsite backups. Alternatively, you can manually download the backups from your hosting company every now and then. Or, you can use a backup plugin to save backups to a third party location such as Dropbox or a different FTP account.
This may or may not form part of your everyday backup process. It's basically an insurance device just in case the worst happens with your hosting company. However, you definitely need to save a copy of your website somewhere away from your hosting account. At least you can access it if you really need to.
How to restore a WordPress website from a backup
Backups are all well and good, but there's no point having them unless you can restore your website to a previous backup if anything ever goes wrong!
I strongly recommend using a managed WordPress hosting company such as WP Engine. Managed WordPress hosts tend to have excellent backups and one-click restores. This means that to restore a website to a previous backup, you literally just need to log into your hosting account, go to the 'Backups' section and click on the backup that you want to restore to.
After years of struggling with backup plugins and basic hosting backups before discovering managed hosting, I think this is absolutely fantastic! Being able to restore a website so easily has vastly improved how quickly we can help our clients. It will make a big difference to you too.
If you're using a less sophisticated hosting solution or a backup plugin, then the process for restoring your website will be slightly different. For example, some hosts let you restore individual files or the database. Other hosts charge an extra fee to restore a site.
Find out how to restore your website so that you don't have to panic or find out last minute if your website ever breaks!
How and when you back up your WordPress website will very much depend on your individual requirements, so I can't recommend a one-size-fits-all approach. The important thing is to have a robust system of regular, automated backups in place, along with the ability to restore your website yourself.
Get a fully managed WordPress website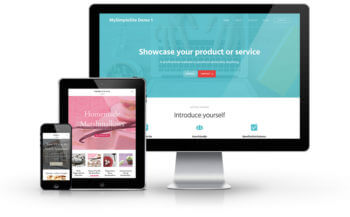 If this sounds like too much hard work, check out our MySimpleSite web design service. We'll take care of everything for you, and your WordPress website comes with daily backups and one-click restores. Prices start from zero for setting up your complete website (you read that right!), and we can create your affordable website in days!