We've just released version 1.4 of our WooCommerce Lead Time plugin. Thanks to your feedback, it includes a new feature to add lead times for entire WooCommerce categories.
WooCommerce Lead Time was first released in September 2019. It became very popular during the coronavirus lockdown because so many e-commerce websites experienced stock problems. WooCommerce Lead Time provided a flexible way to provide clear information about when products would be available again. This has helped customers to make an informed decision about whether to order, based on the waiting time. Since then, WooCommerce Lead Time has become the go-to solution for communicating waiting times to customers ALL the time - and not just in times of crisis.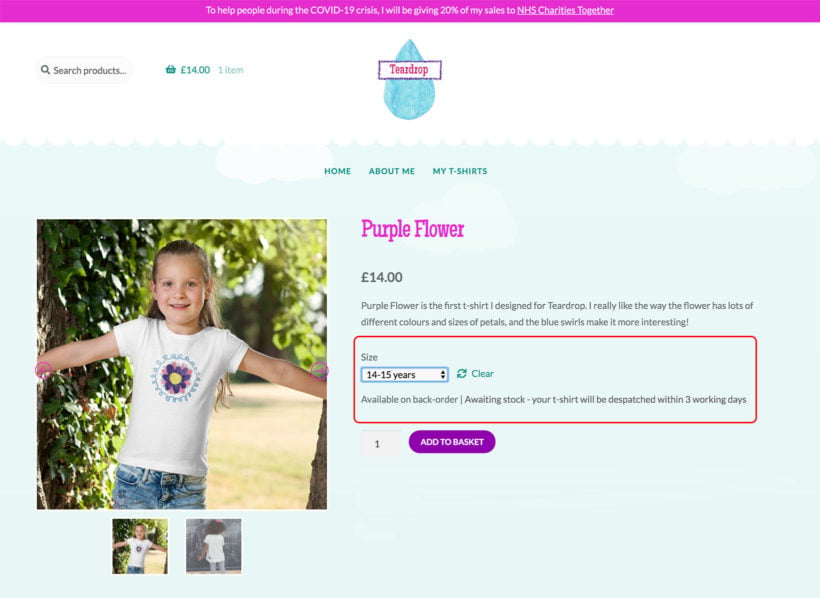 An example of a lead time displayed on an out of stock product on backorder
Until now, you could set a global lead time to be displayed on all your products, and you could also set lead times for individual products and variations. However, to save time, lots of you have asked for a way to set WooCommerce category lead times too. We're pleased that this is now possible. 
Category lead times are useful because products from a particular category are often from the same supplier, and therefore have the same waiting time. If you set a WooCommerce category lead time then you can still override this for individual products that have a different lead time, if required.
How to set WooCommerce category lead times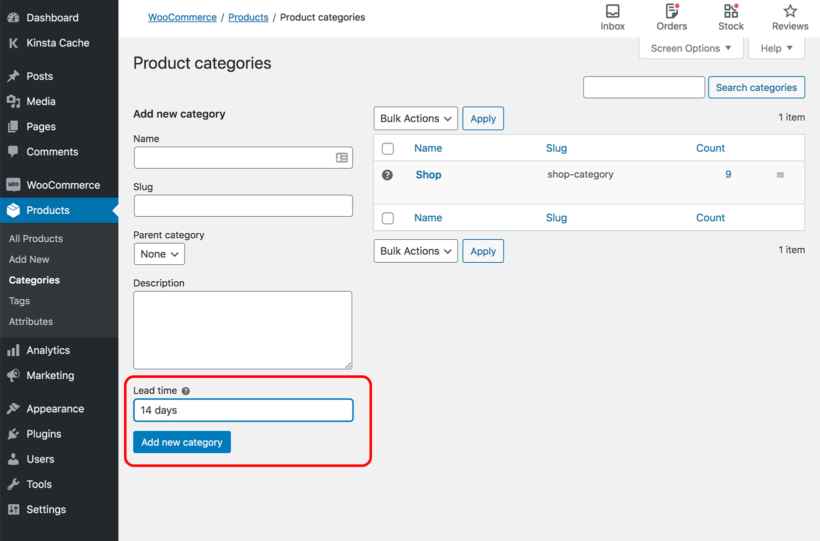 Go to Products → Categories.
Add or Edit any category.
Add the required lead time in the 'Lead time' field.
Where can I get the plugin?
If you're not already using WooCommerce Lead Time, get it today! It's the perfect way to display waiting times in your WooCommerce store.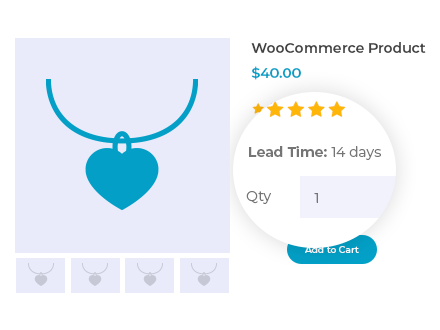 The only plugin to show waiting and processing times on the product page.