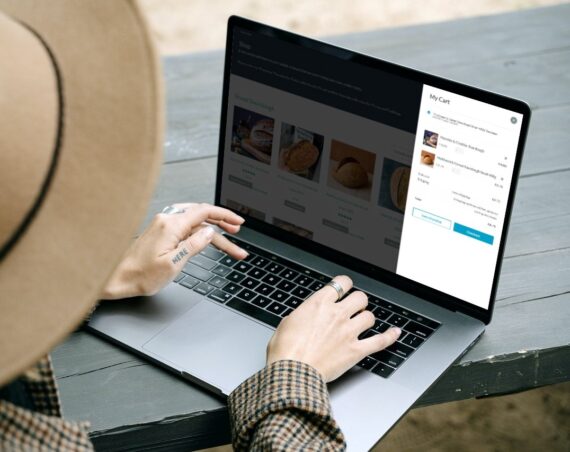 Winfrith Bakery sells handmade bread in Winfrith Newburg from scratch using traditional techniques. They've used the WooCommerce Fast Cart plugin to create a one-page shop. It enables customers to checkout without needing to move between web pages.
How our plugin solved their problem
Winfrith Bakery was looking for a way to make it easy for their customers to buy bread, buns, cakes, pastries, and croissants from their online store. Since most of their customer base is over the age of 70, they wanted to create a simple checkout flow.
Andrew from Winfrith Bakery had this to say about the WooCommerce Fast Cart plugin:
"Given that most of our customers are over 70 and not very tech-savvy is a great reflection on its ease of use and positive impact on customer experience!"
They installed the Fast Cart plugin on their WooCommerce store to create a one-page shop where customers can checkout without needing to visit multiple pages. The popup cart checkout feature enables customers to quickly place their orders from the one-page shop.
When a customer lands on the shop page, they can add products to their cart, review their order in the popup cart, and checkout.
"Really working well and had positive comments from some of my OAP customers - who like its simplicity - they wanted a one-page shop solution without the need to move between web pages."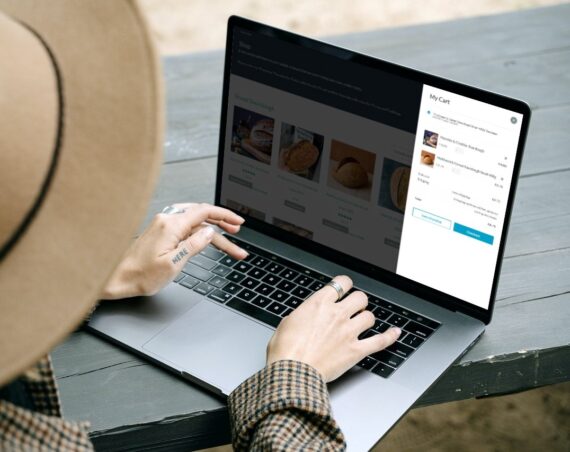 We are a small artisan bakery that has a customer base who sometimes struggle with the challenges of online ordering! We were looking to streamline the checkout experience in our Woo-commerce shop, and to provide a quick and easy way for customers to see what was in their baskets without having to move to a separate 'Cart' page. The Barn2 WooCommerce Fast Cart plugin has proved a great hit with our customers, many of whom have commented on how much they love the way it allows them to 'review' their basket whilst staying on the shop page! The plugin was easy to install and configure, and has so far proved a great investment. Great to be able to support a fellow UK south-coast business, and our interactions with Barn2 have been excellent in terms of support and professionalism. Keep up the good work... we are already looking at a couple of your other plugins for 2022!
Create a one-page shop with checkout today!