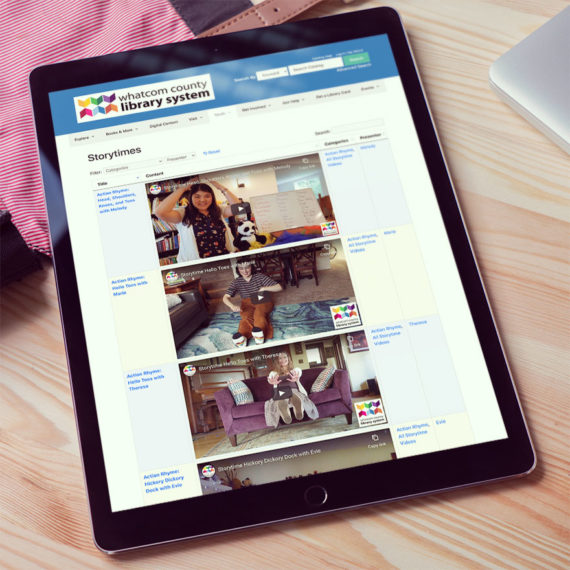 WCLS.org is the Whatcom County Library System's online presence. It provides easy access to its collection of books and other physical items as well as digital resources such as eBooks, online learning resources and reference databases.
During the pandemic crisis, all WCLS library buildings were closed and events such as weekly Storytimes for preschool children were cancelled. WCLS used our Posts Table Pro plugin to create an online library of Storytime videos performed by WCLS children's librarians. It allows parents to provide their children with the routine and experience at home which they had previously received at the library.
Additionally, WCLS updated their Digital Content page using Posts Table Pro to improve their patrons' experience by providing a quick and intuitive way to search and filter for digital resources. This includes e-books, e-audiobooks, music streaming and downloads, online learning tools, reference materials and digital magazines.
Whatcom Country Library System uses Posts Table Pro in two different ways in their Storytimes songs table and their Digital Content table:
The Storytimes table has columns for the title, content, categories, and presenter. Parents can use the filter options to filter the table by categories and presenter. They can also use the search box to quickly find songs by name, presenter or category. In this way, a family can watch videos by their favorite presenter or from several presenters. They can choose a Welcome video, a Storytelling video, a Quieting video or any of the other six categories.
The Digital Content table has columns for the resource link, image, and topics. Patrons can filter by topic and use the search bar to narrow down their search. This is an improvement over a long list of resources. Typing the first few letters of a resource name will bring it into view. Patrons can select from a long list of "Topics" (WordPress tags) to find resources of interest.
With both of these tables, patrons can decide how many items to show on the page through a dropdown selection. They can sort alphabetically by any column. The patron has much more control over their experience than they previously had.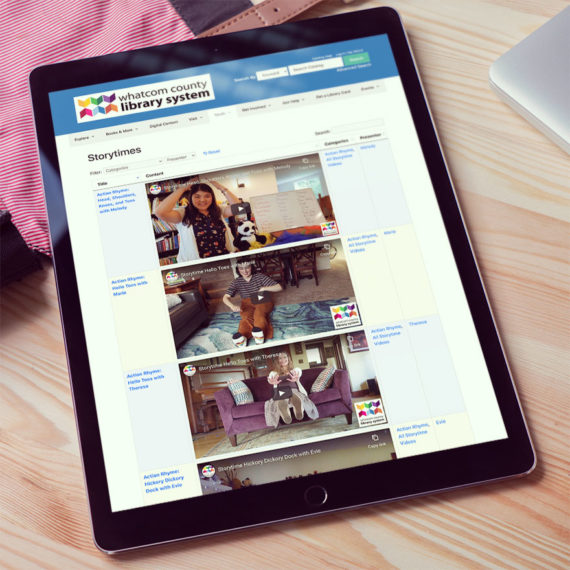 Neil McKay, the Online Experience Coordinator at WCLS, was delighted with how easy it was to set up Posts Table Pro and create an online library for the library's website. He followed our step-by-step tutorial to quickly set up the Storytime table and later decided to use the plugin to create the Digital Content online library. He praised the "simplicity and clean look" of the plugin and said:
"I love the simplicity and clean look. I have a page that is set up for kids to view library "storytime" songs filmed by their favorite librarians at home. Parents can choose a librarian or a type of song or a specific song. It's very slick. I have other uses for it, but that's why I purchased it. I'm using it for a searchable database of resources for library patrons and staff for our difficult times."
Use Posts Table Pro to create an online library for media content and digital resources while making it easy for visitors to quickly find what they're looking for.