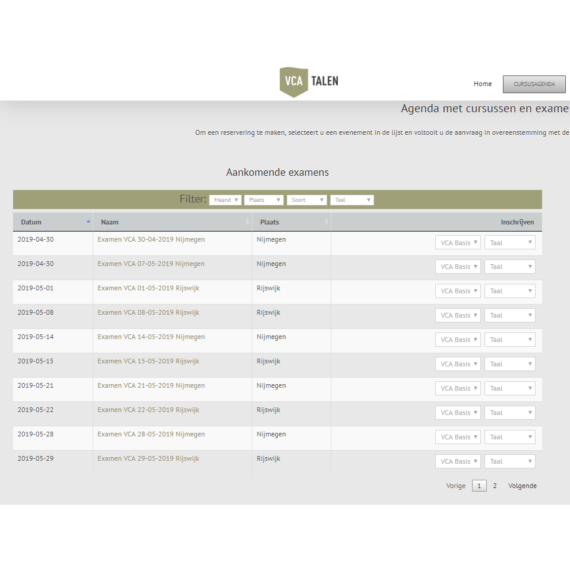 VCA Talen provides employee and managerial training, exams, and certifications to promote safety in the workplace for multilingual, multicultural organizations. They use our WooCommerce Product Table WordPress plugin to list their courses and exams in tables.
The table layout makes it easy to find specific training or exams. Users can easily select the options they require and then add straight to the cart. There are multiple filter dropdowns above each table, making it easy to find specific exams.
VCA Talen's developer did some extra styling to center and style the filters and give them a distinct, contrasting background colour. This makes the section stand out in the table while still blending in with the site's colour scheme. They also customized the product table to only display the add to cart buttons after selecting a variation.
Two product tables are displayed side by side in a 2-column layout in desktop mode. This is unusual yet is done in a clever and neatly formatted manner, keeping the two categories - 'Upcoming Exams' and 'Upcoming Courses with Exams' - separate. The responsive design stacks well in both tablet and mobile views.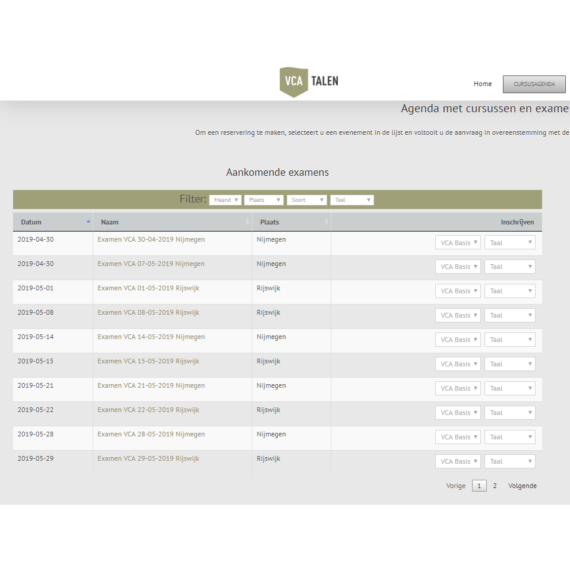 Use the Product Table plugin to list any type of course or event on your own website.