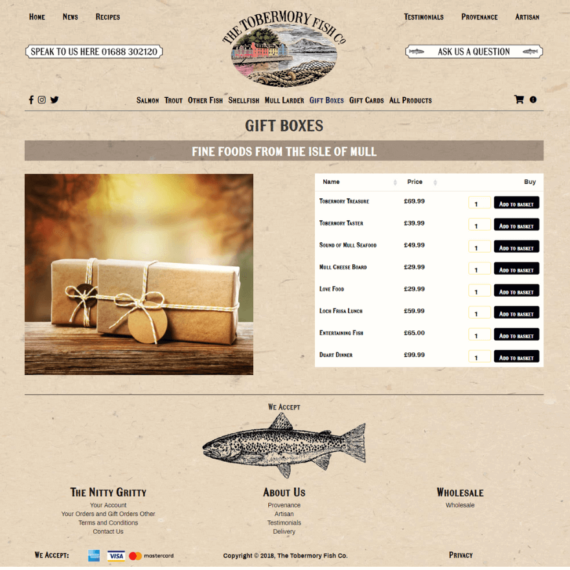 The Tobermory Fish Co uses our WooCommerce Product Table plugin to sell fish products online to the UK from the Isle of Mull, off the west coast of Scotland.
Our plugin powers several product tables. The product tables make it easy for customers to find what they're looking for, but also they help customers browse through the list of products. Plus, each table can be sorted by price or product name by just clicking on the title at the top of the table.
Products are split into different categories such as salmon and gift boxes. And since there's a product table for each group, you just have to click on the right title in the header to be taken to the right table. Once you've found what you're looking for, simply select the right quantity and click Add to Basket.
To improve the look and feel of the order form, each page has been formatted into a multi-column layout. So alongside each product table, on the right of the screen, there are large images showcasing The Tobermory Fish Co's artisan products.
Why don't you take a look at the WooCommerce Product Table in action on The Tobermory Fish Co's site?