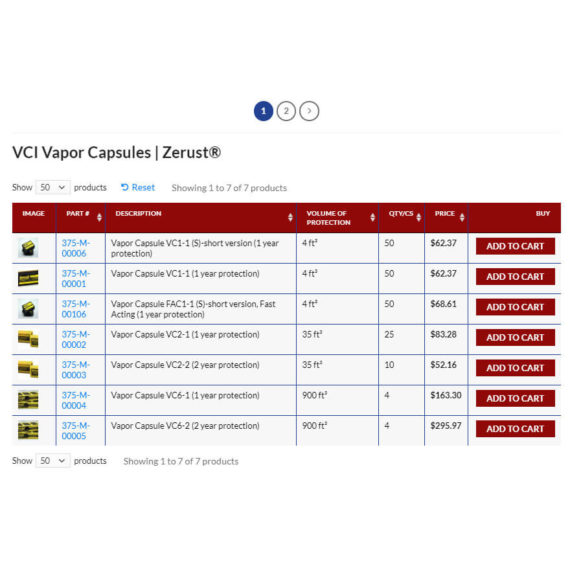 Tewes Corporation provides stock and custom packaging options for every application. Our WooCommerce Product Table plugin is used. This lists their wide selection of diverse packaging options and related products across multiple tables.
They style their product tables to their company colors for aesthetics and ease of use. You can browse them here, here and here. This is done with the built in plugin table design customization options and custom CSS. In addition, the table layout uses columns (part numbers/SKU and a volume custom field) to display various types of technical products better. The use of multiple dropdown filters allows users to quickly find what they're looking for in a long list of technical products.
The table needs to list a large number of packaging options, rather than focus on the display of high resolution product images. They address this by using our plugin's Lazy Load feature. Tables display WooCommerce products with no or small or low-quality images.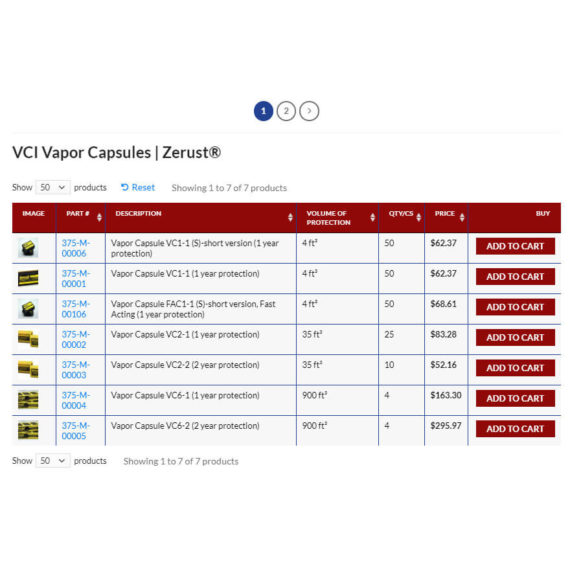 Use our Product Table plugin to list any type of WooCommerce product on your own website.