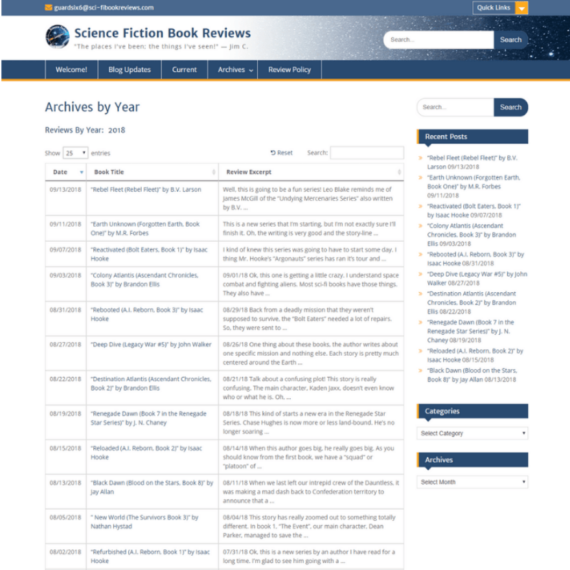 Science Fiction Book Reviews is a book review site for fans of science fiction.
With more than 500 book reviews on the site, they've created two archives. One archive is sorted by publication year, the other is sorted by author. Sci-fi Book Reviews decided to use our Posts Table Pro plugin to create their searchable archives in WordPress.
The two archives are found on two different pages. The publication date archive page contains multiple lists, each table is for a different year so the user just scrolls down to find the year they're looking for.
Each table can be sorted by the column headers and users can quickly search through the posts to find the review they're looking for. Furthermore, the archive sorted by authors has a handy dropdown for users to filter the table by author.
Related tutorial: WordPress Archive Plugin: List WordPress Posts by Day, Month, Year, Author or Category.