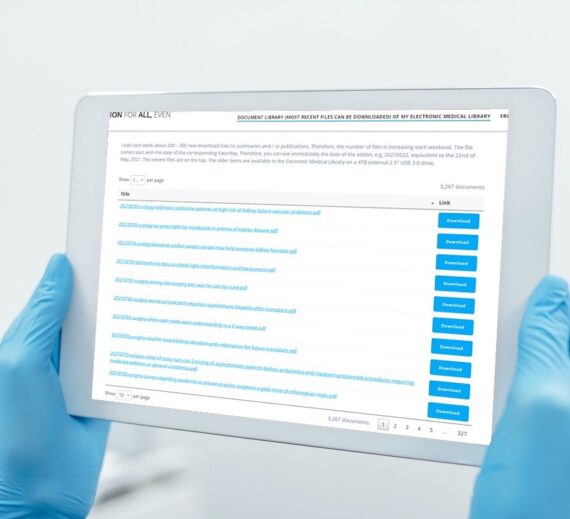 PS Vascular is an electronic media library that makes summaries and publications available for the public. They've used our Document Library Pro plugin to add a free document library to their WordPress website.
How our plugin solved their problem
PS Vascular needed a way to create a free download library that lets users quickly find the summaries and publications they're looking for. This includes medical information, textbooks, and videos.
They used our Document Library Pro plugin to create a free document library on their website. For this, they set up a Document Library page and added the document library to it. When a visitor lands on the page, they can view all of the summaries and publications as well as download links for each one.
The document library features two columns – Title and Link. It also shows the total number of documents in the document library above the table. Visitors can choose how many summaries and publications to show on each page using the dropdown.
The document library also has pagination links at the bottom. This lets visitors skip to any page they'd like quickly. By default, the newest files are listed at the top.
When a user finds a summary or publication they'd like to download, they can simply click the Download button next to it to download it directly to their machine.
Add a free document library to your own site today!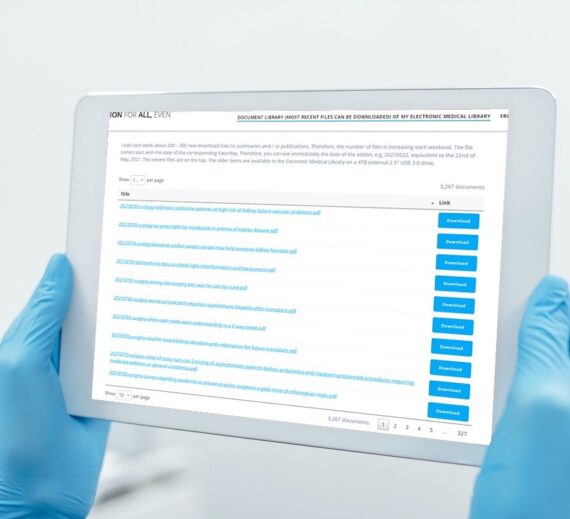 You saved my day for www.ps-vascular.ch
To add 327 documents to start out with manually, one after the other, to my new homepage www.ps-vascular.ch in order to have a download link for each document was terrfying me; within 24 hours my problem was solved with Document Library Pro. Thank you!
Create a free document library today!