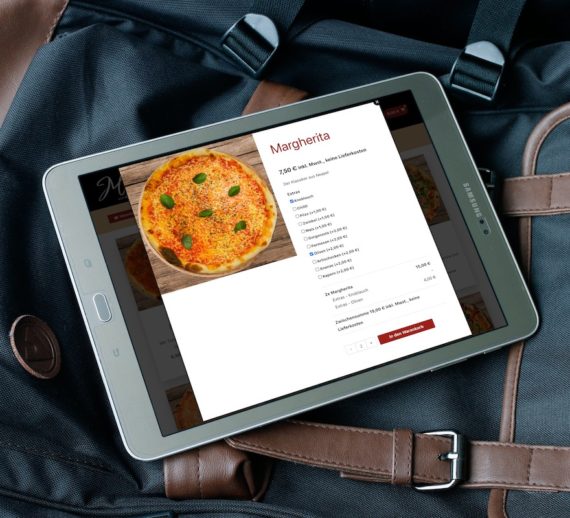 Pizza Molinari Fussen is a pizzeria that sells pizzas, salad, ice cream, and drinks. They used our WooCommerce Quick View Pro plugin to display quick view lightboxes on all of their food products to make it easy for customers to select toppings and place orders.
How our plugin solved their problem
Pizza Molinari Fussen needed an easy way to let customers select options and add products to their cart. This way, their customers wouldn't have to go through the single product page to place their orders.
When a customer lands on the shop page, they can click the Bestellen (To order) button to view the food item in a quick view lightbox. The quick view lightbox shows the food item's image, name, price, description, add-ons, quantity selector, and add to cart button. They've used the WooCommerce Product Add-Ons extension to set up the add-ons with prices.
Customers can choose the add-ons and extras they'd like to add to their pizza, use the quantity selector to buy more than one pizza, and add it to their shopping cart.
Markus loved the way the WooCommerce Quick View Pro plugin just worked as it should to speed up the buying process.
Just worked as it should :-)
Your plugin was the only "quick view plugin" that made sense and just worked as it should :-) There are lots of other "quick view" plugins on the market but they just do not solve the problem that should be solved with "quick view" very well --> that is to hasten the buying process! Then what also made me buy the plugin was the lifetime option and the "WooCommerce Product Table" extra. I contacted your support team and the support was OUTSTANDING.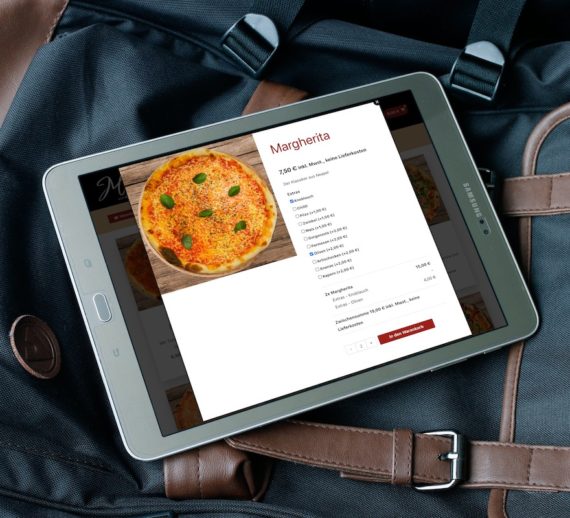 Display quick view lightboxes to let customers place their orders quickly.