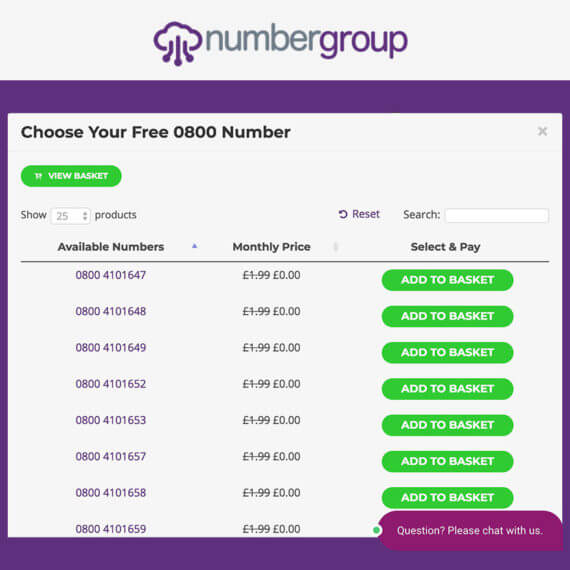 Numbergroup use our WooCommerce product list table plugin to make it easier for customers to buy 0800 numbers.
The phone numbers for sale are listed in a product list table with prices and 'Buy Now' buttons. Customers can search the product list to find a suitable phone number. This WooCommerce table is nice and simple, providing excellent user experience to maximise sales.
Numbergroup have inserted the product table within a popup so that users can click on a button to view the available phone numbers. You can do this for your own site by installing WooCommerce Product Table and adding the product table shortcode using any WordPress lightbox, popup or modal window plugin. This is a really interesting way to use our plugin, which we haven't seen elsewhere.
Further reading: The complete guide to creating a WooCommerce product list view.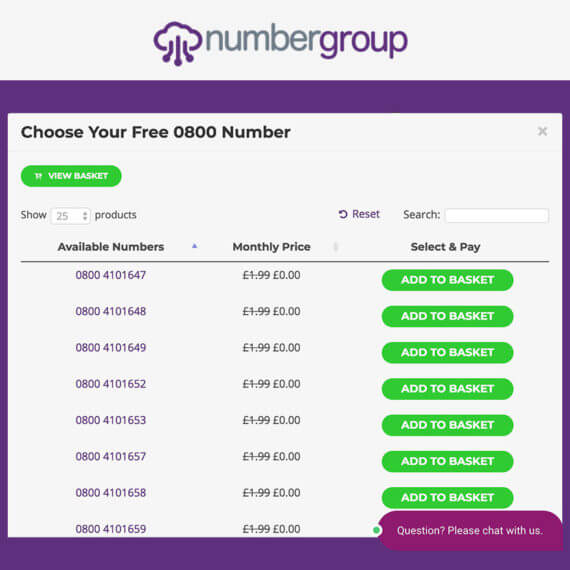 Use WooCommerce Product Table to display your products in a sortable list view.