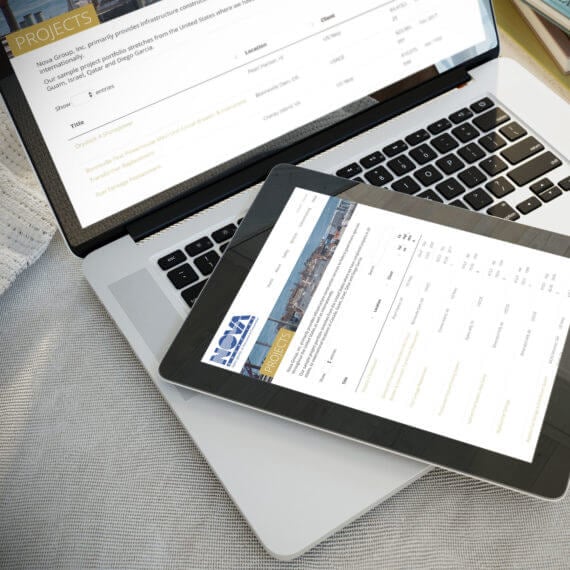 Nova Group uses Posts Table Pro as a WordPress case studies plugin for their online portfolio. They have created a table-style 'Projects' section for their case studies, neatly listed in an interactive table.
Each project is a separate case study, stored within a custom post type in WordPress. The WordPress case studies plugin creates a table-based portfolio or directory listing all the case studies.
Key information about each case study is stored as custom fields and displayed as separate columns in the table.
The WordPress case studies table is fully searchable and sortable, so customers can quickly find a case study they're interested in. The instant search facility updates the list of case studies as soon as you type into it, providing instant results.
The Nova Group website and case studies were designed by web design agency Post Modern Marketing.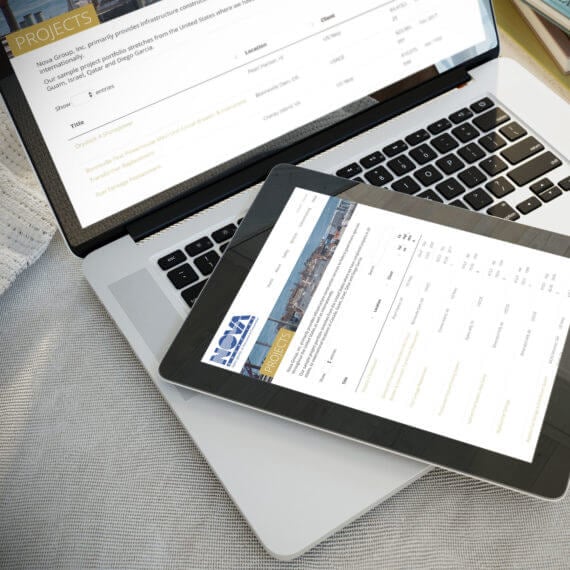 Use Posts Table Pro to create instant tables of your case studies or portfolio.