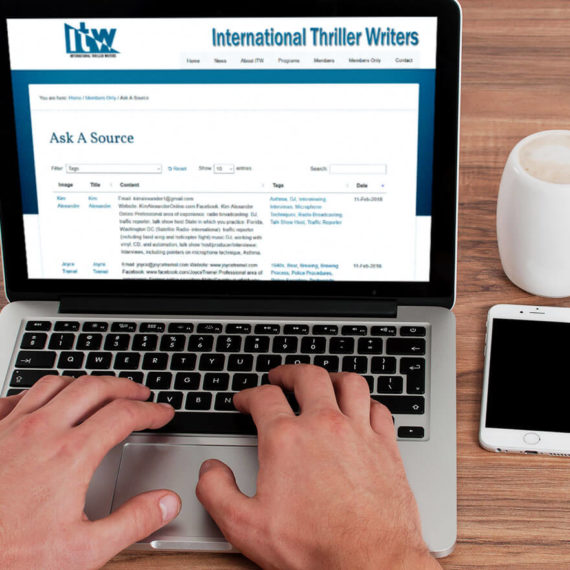 International Thriller Writers, also known as ITW, is run by Christopher Graham. ITW is an organisation that represents authors from across the world, but also acts as a community for thriller writers.
Christopher's site has a private members directory of thriller, mystery and crime fiction authors. To help authors search for other members with particular skills or knowledge, ITW needed a plugin that could create a searchable database of members. With all of that in mind, Christopher chose to use our Posts Table Pro WordPress plugin.
Each member has a personal profile that lists their areas of interest and expertise. The profiles are all listed in a table which can be sorted by the tags used, clicking on the column, or with a simple keyword search.
So now when a member of ITW seeks expert advice, they can easily search for a suitably skilled writer. With more than 4,500 members, there's a mass of knowledge just waiting to be found. Once they've found a person with the right skills, they can get in contact with them to ask questions or chat.
Related tutorial - WordPress Member Directory Plugin Tutorial with Searchable Table & Profiles