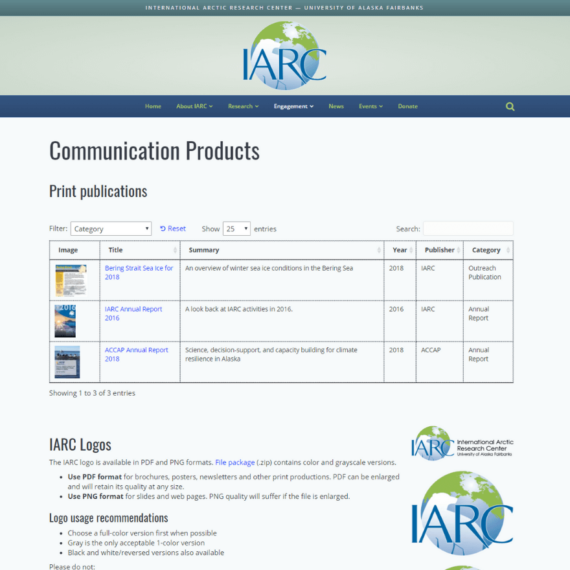 The International Arctic Research Center, or IARC for short, was established in 1999 to support Arctic research. The website acts as a community for researchers, students and anyone who takes an interest in Arctic climate.
The IARC and several of its sub-groups use our Document Library Pro WordPress plugin to provide easily accessible information to interested parties. They use it for:
The tables created by Document Library Pro are so flexible that they allow IARC to use them to list a wide range of documents and information. Each table has an instant search box and filter dropdowns, making it easy to find specific documents or publications. Once you've found what you're looking for, simply click on the title to read the document.
We needed a way to display a document library in a compact, easy to use fashion. I normally try to use free plugins, but in this case, Posts Table Pro was worth the money because it works very well for this important task. None of the free plugins even come close. Our online document library is small at the moment, but we expect to be adding more documents over time, and simply having a giant list of document links just isn't workable - no way for users to search, filter, etc. Also, the video tutorial was extremely helpful in explaining how to use the plugin to create a document library in conjunction with the Pods custom post creator plugin. Highly recommended!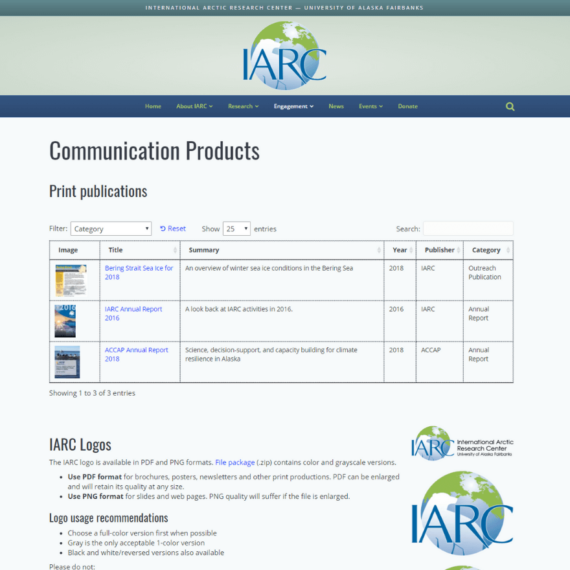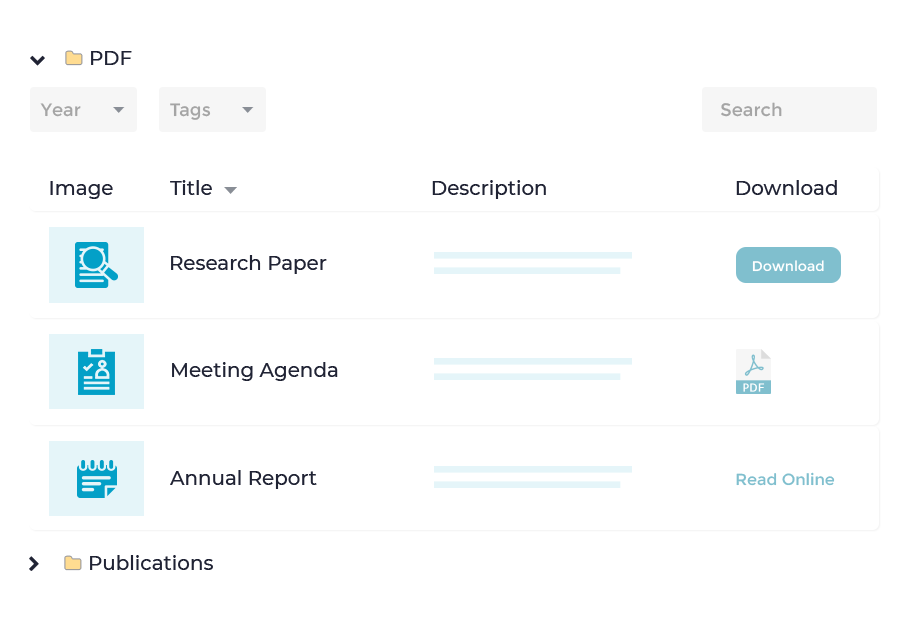 Create your own WP document library, resource hub or list of case studies.