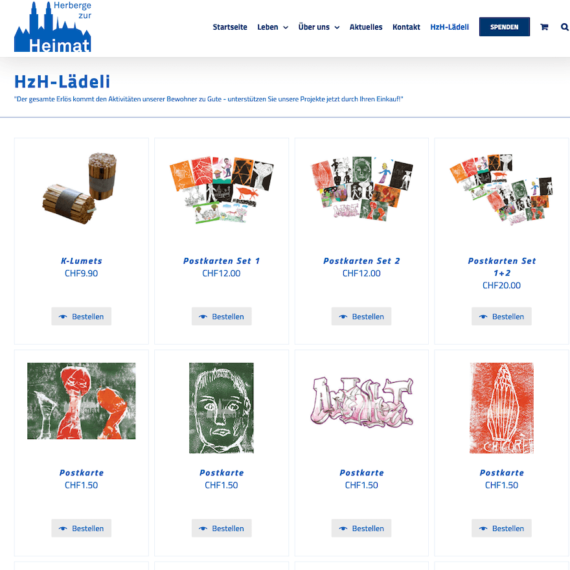 Herberge zur Heimat is a hostel in Switzerland. They have a WooCommerce online shop as part of their WordPress website. They use WooCommerce Quick View Pro to add quick view buttons underneath each product in their store.
Customers can use these buttons to view more information about each product in a lightbox. They can choose a quantity and add the product to the cart directly from the lightbox, before returning to the shop page to continue shopping.
In addition to setting up WooCommerce and installing our quick view plugin, their developer has added some custom CSS code to hide the add to cart buttons from the shop page and disable the links to the single product pages. This speeds up the buying process and encourages customers to buy more, as they are not taken to a separate page for each product.
Learn how to achieve the same on your own site with our step by step tutorial.