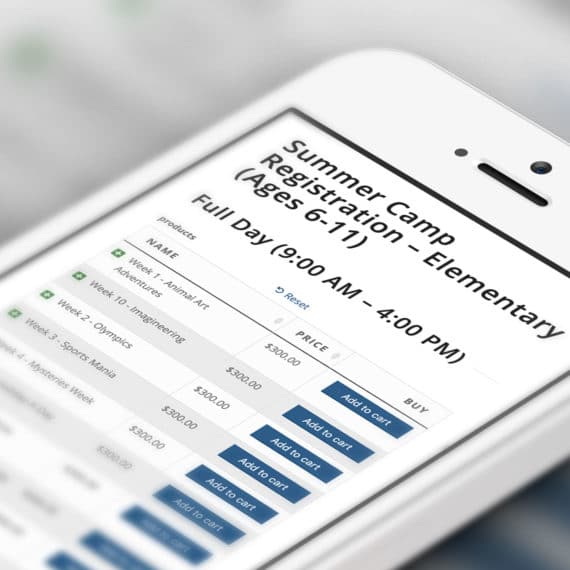 WordPress agency Bright Vessel were designing a website for Foothills Montessori School. They used our WooCommerce Product Table plugin to enable the school to take bookings for their upcoming summer camps.
The website features multiple product tables on the same page, each listing a particular category of events.  It uses the column options in WooCommerce Product Table to choose which data to display about each event. Students and parents can see the event date, description and price - everything they need to decide which events to book.
The add to cart buttons in the product table make it easy to book events from a single page. This is much easier than having to visit a separate page for each event. Parents simply choose all the events their child wishes to attend and adds them to the cart, all from one page.
Learn how to do the same on your own site in our tutorial about WooCommerce events bookings.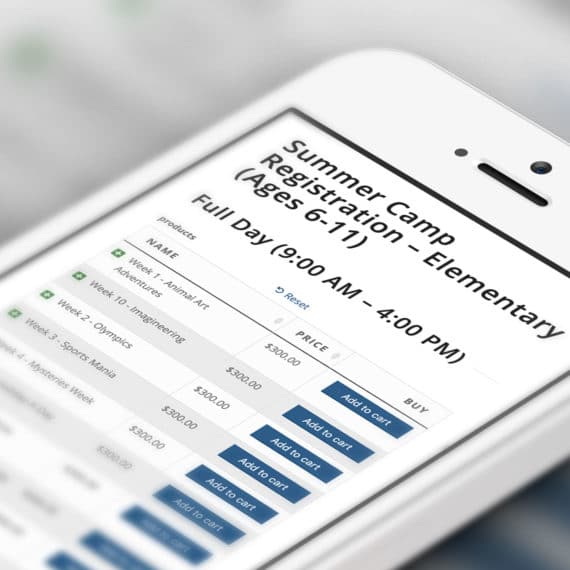 Get the plugin for your own site, and start taking event bookings today.