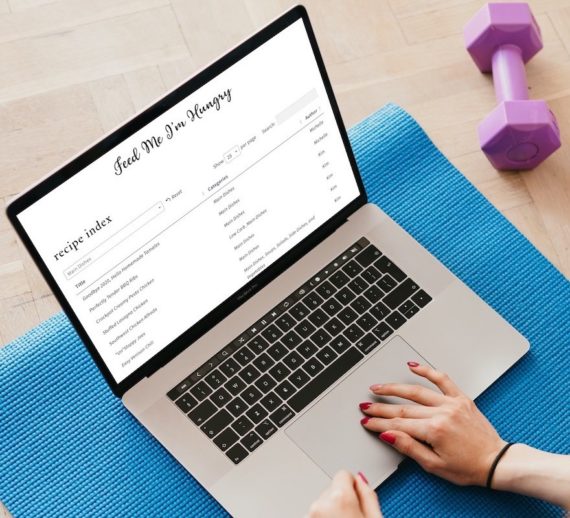 Feed Me I'm Hungry is a food blog that regularly publishes recipes of all types including appetizers, main dishes, desserts, drinks, and allergy-friendly recipes. They used our Posts Table Pro plugin to create a WordPress recipe index to list recipes in a user-friendly way.
How our plugin solved their problem
Feed Me I'm Hungry publishes all sorts of recipes on their food blog. They needed a way to make it easy for readers to quickly find the recipe they were looking for from their collection of nearly 400 recipes.
When a visitor lands on the Recipe Index page, they see a table listing the recipes. The table shows 25 recipes per page with the name, category, and author of each recipe.
In addition to this, the table has category filters that enable visitors to quickly find the type of recipe they're looking for. The different categories include Allergy Friendly (with Dairy Free and Gluten Free as sub-categories), Appetizers, Baking, Breakfast, Desserts, Main Dishes, and others.
Readers can also use the search box above the table to quickly find a specific recipe. The table can also be sorted based on the columns. The searchable, sortable WordPress recipe index with filter options helps readers narrow down their search.