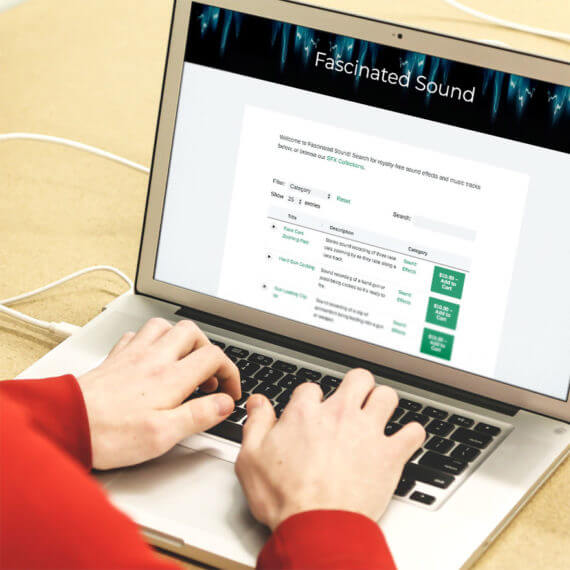 Fascinated Sound sell sound effects and music on their WordPress website. They were looking for an Easy Digital Downloads audio store plugin to list their music products with embedded media players.
They achieved exactly what they needed by combining Easy Digital Downloads with two other plugins:
The audio store products are listed in a structured table layout with separate columns for the audio player, track title, summary, category and add to cart button with price.
Customers can quickly find the audio products they want, using the filters to refine the list of over 600 products. They can then listen to a sample track directly from the WordPress audio library page, and add the products they like to the cart.
Creating an Easy Digital Downloads audio store in this way is a good way to increase conversions, as it's so user-friendly and quick to use.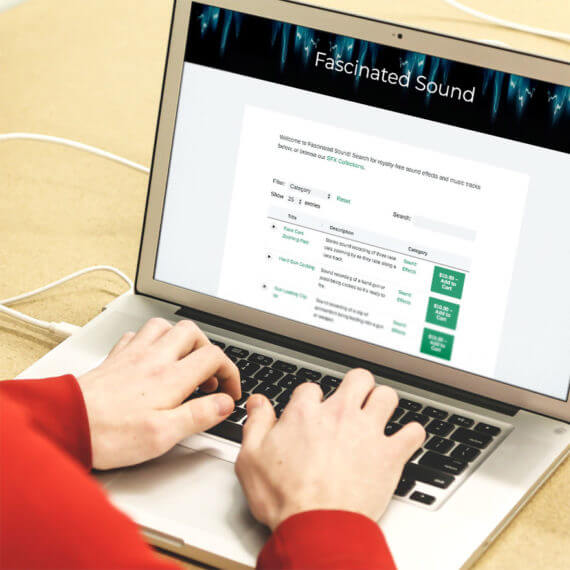 Use Posts Table Pro as the Easy Digital Downloads audio store plugin on your own site.