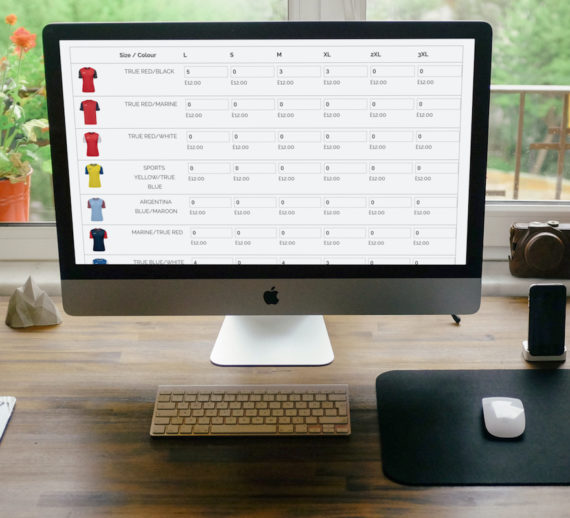 Elite Teamsport
Elite Teamsport is an online retailer that sells teamwear kits, training wear, and equipment. Their range of teamwear products include shirts, jerseys, shorts, and socks. They used our WooCommerce Bulk Variations plugin to sell teamwear in bulk on their single product pages.
How our plugin solved their problem
Elite Teamsport sells a variety of teamwear products on their online store. They added an option to their single product pages that let customers buy variations in bulk.
"We added the shortcode and then a button to simply show or hide upon click, which seems to work well!"
When a customer clicks the Buy in Bulk button on the single product page, the bulk variations grid opens up. This way, they can choose to either buy one variation at a time or select multiple options and add them all to the cart in one go.
The WooCommerce Bulk Variations plugin creates a grid layout listing the different sizes and colors available of each product. It also displays the name of each variation along with a variation image and the price.
Customers can use the quantity selectors next to each variation to add the number of units they'd like to purchase. Once that's done, they simply click the Add to Basket button under the grid to add all of the selected variations to their cart in one go.
The WooCommerce Bulk Variations plugin also displays the total number of units selected and the total price directly under the variations grid.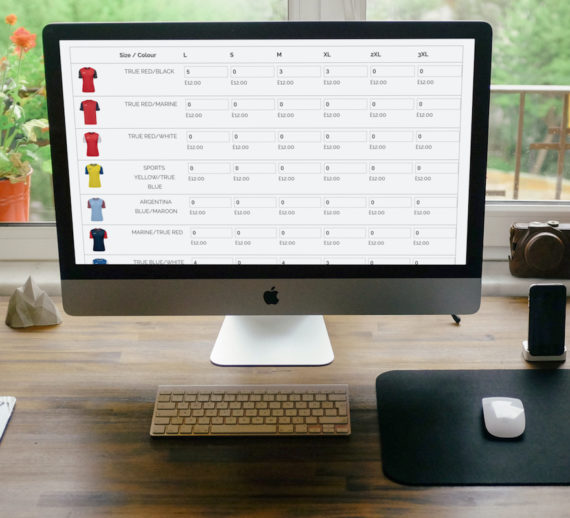 According to Ian Curtis from Elite Teamsport:
Great plugin and support
The plugin works really well and the support is top notch. Nikki has been very helpful thoughout the setup.
Start selling apparel and kits in bulk on your WooCommerce store.