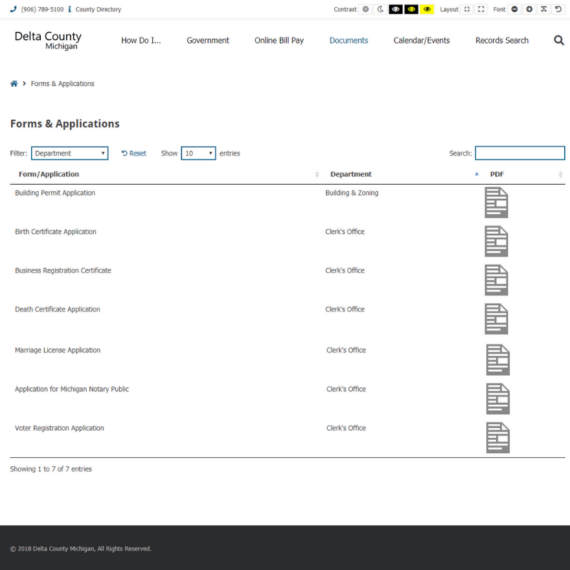 The Delta County website is a central resource for everyone living and working in Delta County, Michigan. Residents can register to vote, apply for building permits, view board meeting minutes and even search old birth and death records. Brandon Couvillion created the site and he decided to install our Posts Table Pro plugin to create a WordPress document library.
Brandon first considered having someone else develop their site. After getting quotes ranging from $10,000 to $50,000, he reconsidered. Using WordPress and a few plugins Brandon was able to create the site for less than $500. And he's happy with our plugin and the end result:
Posts Table Pro made organizing and sharing documents on our site fast and easy. Users can sort and search through the documents to find what they need. It can also be as basic or as complicated as you need based on what you want to show users of the site. Best of all it's responsive so works well for mobile users too. The one issue I did have was quickly resolved with support.
Several pages in the 'Documents' section of the site are powered by Posts Table Pro, including the Board Agendas & Minutes, Ordinances and Forms & Applications. Each table can be sorted alphabetically, plus the table with large numbers of documents have 'quick find' filter dropdowns above the table.
Further reading: Complete guide to creating a document library with Posts Table Pro.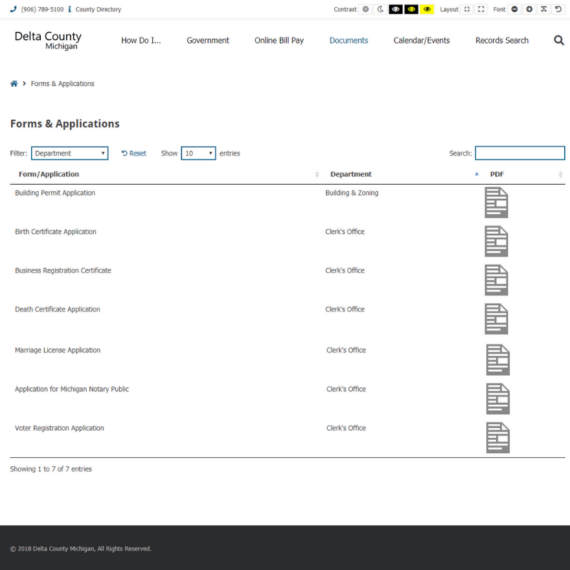 Use Posts Table Pro to Create your own document library in WordPress.