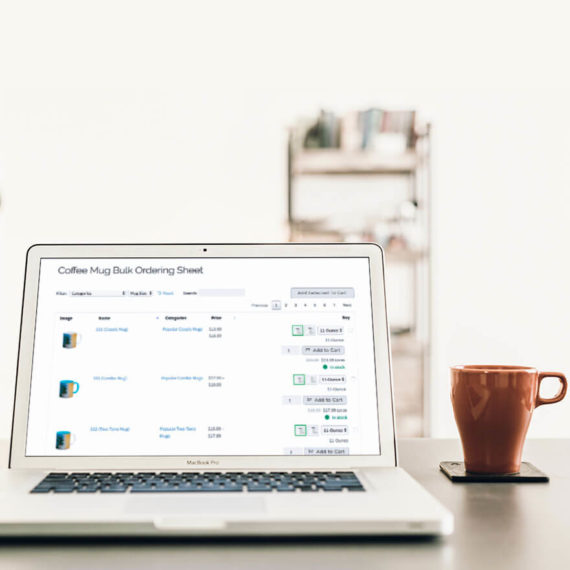 Darren Bowen Photography is a photographer based in the US who has used the WooCommerce Product Table plugin to create two bulk ordering sheets. One for coffee mugs and another for iPad covers.
Darren has created a range of products that feature his eye-catching photography. Customers can buy the items individually or in bulk using the WooCommerce bulk ordering page. It's now easy for his customers to buy a range of different mugs or iPad covers. And it can all be done from one page. 
Here's how it works. There are two bulk ordering pages. One page has a product list of all the mugs. The other has a list of all the iPad covers. Each list can be sorted by clicking on the column headers. For example, customers looking for mugs can sort the list by price, size or category. Likewise, the customer can filter out categories and styles by selecting them from the drop down. Or, they can simply search by product name, attributes or price.
On the bulk ordering sheet, the customer selects the quantities and then uses the "add to cart" function. To make things as simple as possible, a quick, one-click single-page checkout offers a simple way for customers to place a large volume order.
Related tutorial: Create your own WooCommerce order form with bulk add to cart buttons.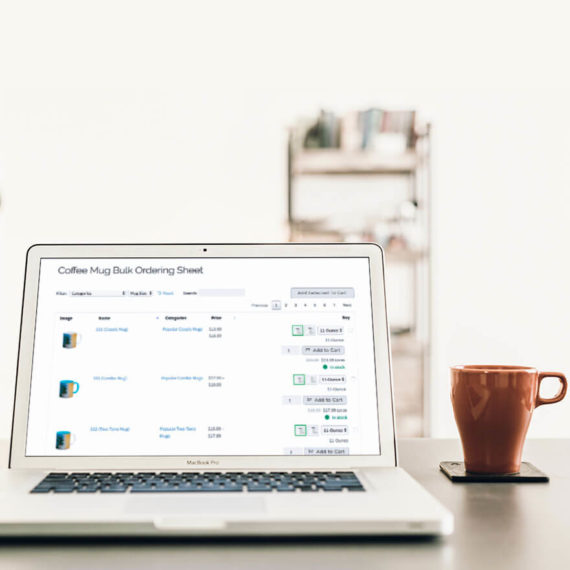 Use WooCommerce Product Table to create your own bulk ordering sheet.