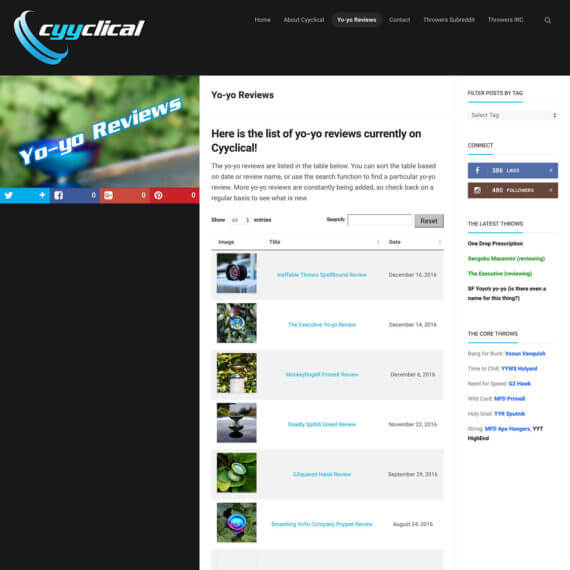 Cyyclical publish use Posts Table Pro as a WordPress reviews plugin. It lists reviews helping people find the best yo-yo toys. The reviews are listed in an interactive WordPress table.
The reviews plugin lists reviews in the WordPress table in reverse date order. There are columns for each review's featured image/thumbnail, title and date. Visitors can click on a review title in the table to read the full review. They can also search or sort the reviews table to find a review of the products they're interested in.
Use Posts Table Pro to create instant tables of your WordPress reviews, posts or other information.