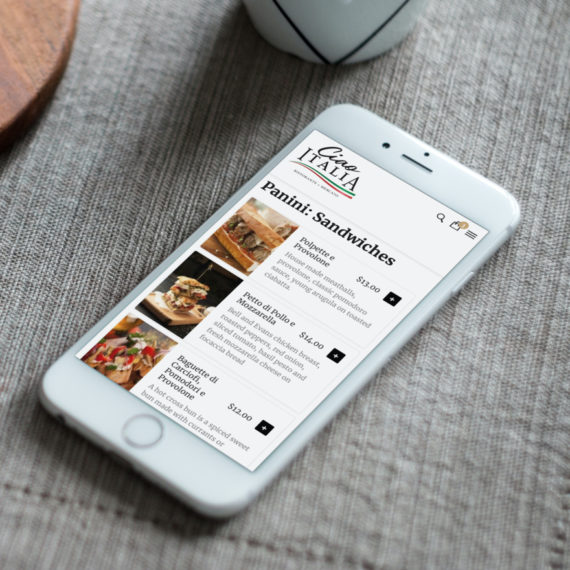 Ciao Italia Ristorante is an Italian restaurant based in New Hampshire, USA. They offer curbside pickup options to customers during the COVID-19 pandemic.
They used our WooCommerce Restaurant Ordering plugin to create a quick, one-page food order form for their website. Customers can use it to place their food orders online and use the restaurant's curbside pickup option.
Ciao Italia Ristorante uses WooCommerce Restaurant Ordering to create a restaurant food order form that displays the restaurant's entire menu including foods and beverages from different categories. This includes Sandwiches, Salads, Pasta, Kids, Beer and Wine, Dry Pasta, Chips, Meats, Pasta Sauce, Pantry Items, Cookies and Desserts, and Gift Cards.
For each food item, Ciao Italia Ristorante displays an image, food name, a brief description, price, and add to cart options.
When customers click the (+) icon to add a food item to their cart, a popup lightbox displays add to cart options. For example, customers can use the quantity selector to add multiple food items to their cart.
Once customers have added foods and beverages to their cart, they can view the shopping cart and proceed to the checkout page to finish placing their order.
Ciao Italia Ristorante followed our step-by-step tutorial to quickly create a one-page food order form for their website and start accepting curbside orders.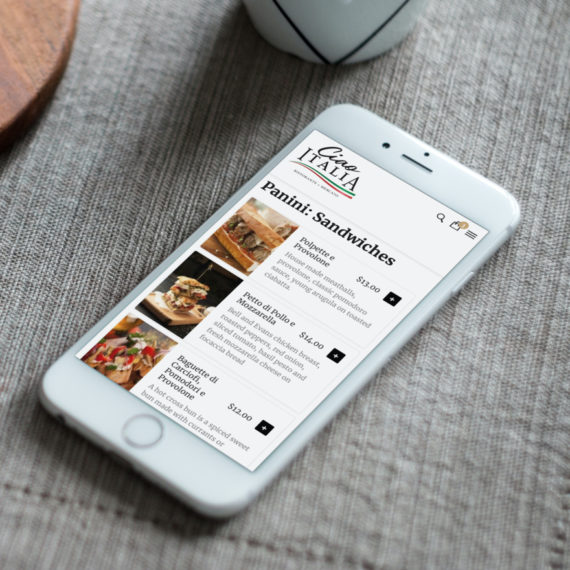 The website was developed by Adam Tracksler from Bryce Creative. He said:
WooCommerce Restaurant Ordering is the perfect solution for getting a website running quickly. We were able to launch on day one. If you are debating whether or not this is the solution for getting a restaurant going — look no further, this is the plugin you want. The support is also top-notch!
Create a one-page food order form in minutes!