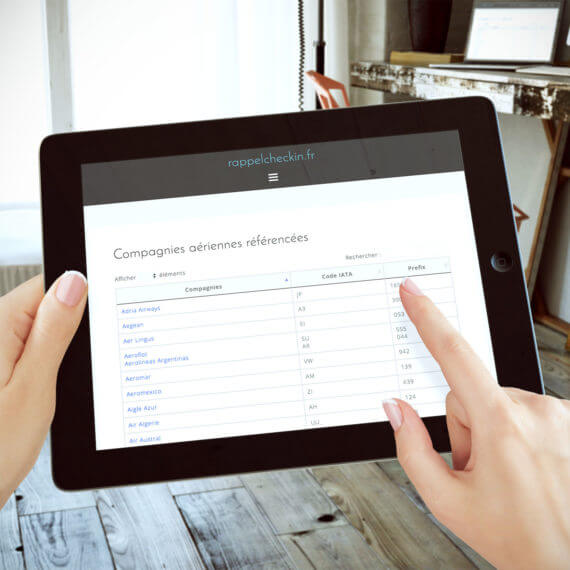 Checkin Reminder uses Posts Table Pro as a directory plugin. WordPress and Posts Table Pro are the perfect combination to create an interactive directory of airlines.
Each airline is stored in the WordPress directory as a custom post. The directory plugin automatically generates a table listing various data about each airline. Tourists and business travellers can use the directory to find checkin information about their airline. This helps them to organise their travel plans quickly and easily.
The directory website is available in 2 languages, with a table for each. The directory plugin is fully searchable and sortable. It includes columns listing the airline name, code and prefix. Visitors can easily find the information they're looking for in a clear table-based directory in WordPress. They can then click on an item in the directory to view a separate page for each airline.
Further reading: Create a WordPress Directory Website.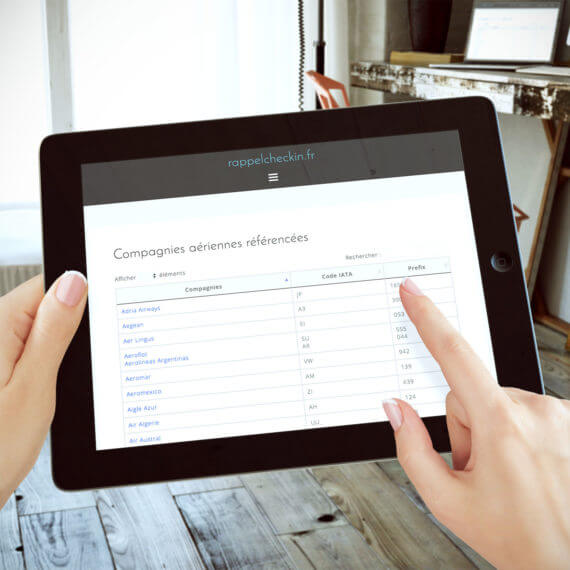 Use the Posts Table Pro directory plugin to create any type of directory in WordPress.