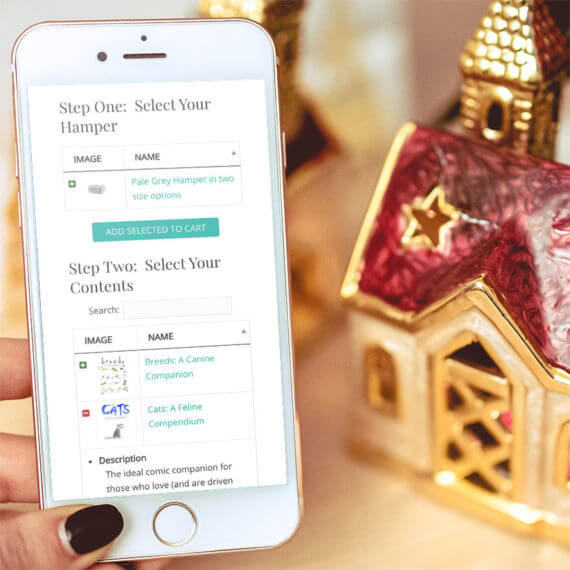 Barks & Squeaks sell gifts for your furry friends. They used our bestselling WooCommerce Product Table plugin to create a build your own pet hamper page for their website. It's very popular as a WooCommerce 'build your own product' plugin. This is a great example of how to use it.
The build your own hamper page guides the customer through a 3-step process. First, they select the hamper type from a product table containing a variable product with different options in a variations dropdown.
Next, they choose the contents of the build your own hamper. The hamper products are listed in product table layouts - 1 for large items, 1 for medium items, and another for small items. Step 3 of the process guides you to the WooCommerce cart and checkout so you can place your order and pay online.
The owner of Barks & Squeaks was delighted with the plugin. She followed our tutorial closely and watched the video, which allowed her to create a fantastic build your own hamper website without any coding.
She praised the "really clear documentation" and said:
"The hamper builder demo page really helped bring it to life for me and the functionality was exactly what I needed."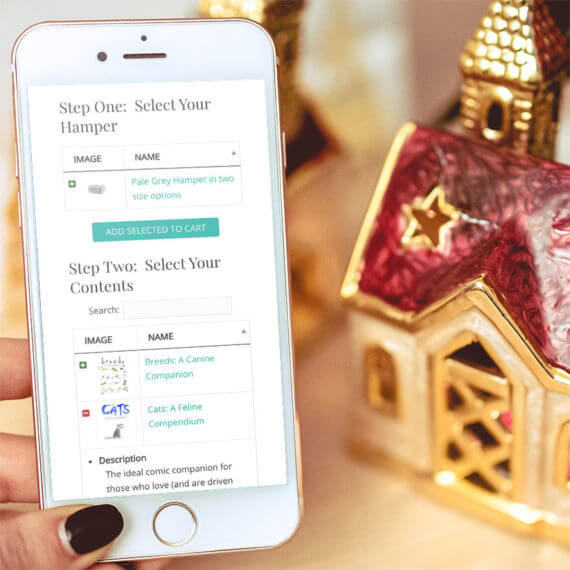 Use WooCommerce Table to list hamper product options on your WordPress website.