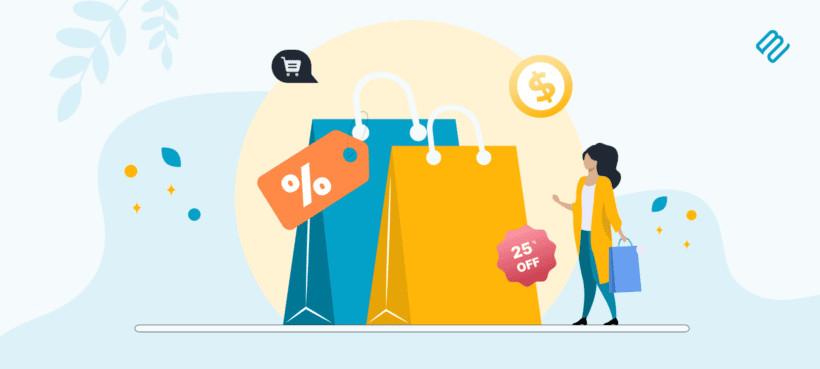 Which Woocommerce discount plugin is best? There are so many options that the choice can be overwhelming. We've picked 14 that will unleash the full potential of discounts on your WordPress store - whatever type of discount you need to offer.
As an online store owner, discounts are an excellent way of drawing attention to your site and driving sales. From seasonal offers to coupon codes, they are an essential part of your toolkit.
How do I add a discount in WooCommerce?
First, I'll tell you what types of discount you can create using WooCommerce on its own. Afterwards, I'll reveal what else you can do using WooCommerce discount plugins.
WooCommerce itself has some basic discount features built-in. For example, you have the option to create your own coupon codes. A customer can then use these to gain a price reduction. There are three types of coupons you can choose from:
Percentage Discount. This will knock off x percent for selected products only.
Fixed Cart Discount. This is a reduction of a specific amount, $15 for example, on the total amount in the customer's cart.
Fixed Product Discount. This coupon reduces the price of a particular product by a fixed, total amount, let's say $5. It applies on a per-product basis, so if a customer buys three bags at $20, they get a discount of $5 per bag which adds up to a total discount of $15.
Alternatively, if you want to launch a sale, WooCommerce allows you to add a sale price to a product. Unfortunately, you have to do this manually for each product or variation. There's no way to schedule the sale to start and finish automatically, and there are no options for different types of discounts. You can't, for example, have a discount that applies for orders over a certain value.
These default features are not fit for purpose beyond the bare essentials. For anything more advanced, we must turn to plugins. These come in many different varieties, so we've divided our top 14 picks into different categories. Remember, it's not so much a question of which plugin is best as which plugin is best for you and your business.
Types of WooCommerce discount plugin
To streamline the process of choosing a discount plugin, we have split our top 14 picks into 5 categories:
Dynamic Pricing and Discounts. In general, these plugins will automatically apply discounts when certain conditions are met, such as purchase history, product quantity, etc. Want to give 10% off when a customer spends over a specific amount? Want to give shoppers a classic 'buy one, get one free' deal, or even free products? These are the plugins for you.
Coupon Management. Coupons are excellent marketing devices as they can be emailed to potential customers. They also boost conversions in return for a small reduction in the sale price. Plugins can automate this process and make it more efficient and effective.
Wholesale and Role-Based Discounts. Perhaps your store caters to wholesale as well as retail customers with different prices for each. These plugins allow your site to effortlessly distinguish between different types of customers and display the appropriate prices.
Gift Cards and Promotions. The sale of gift cards is a great way to attract business, but you'll need a plugin to manage and track store credit. Also featured here are plugins for site-wide promotions and optimizing the impact of coupons.
Customized Discount Plugins. Have an idea for a unique promotion or discount that can't be done by any of the above? Look no further.
The WooCommerce discount plugin, or plugins, you choose will ultimately depend on what kind of business you are running. If you have a large catalog and are selling in bulk, dynamic pricing may be more useful than role-based discounts. However, if you're selling more specialized items to repeat customers, the reverse may be true.
In the 14 WooCommerce discount plugins that follow, you will find detailed information, specific scenarios, and use cases that will help you make an informed decision.
Dynamic pricing and discounts plugins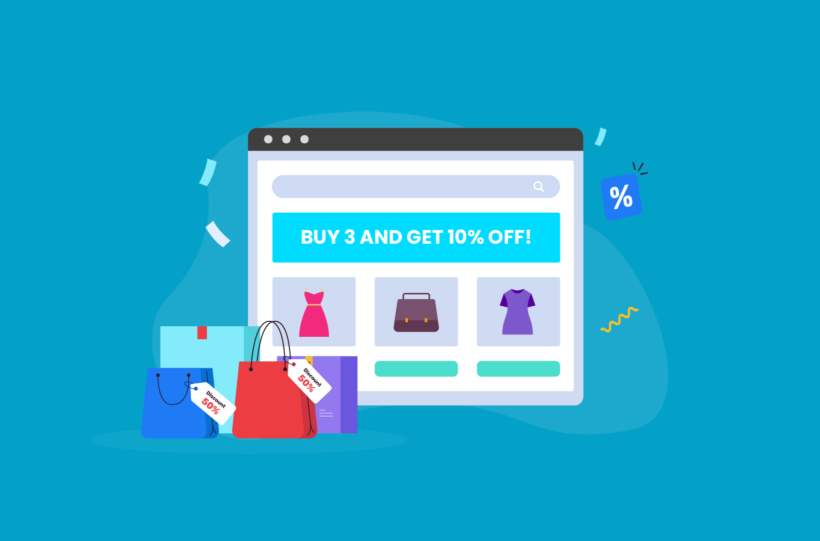 As we've seen, the default WooCommerce options for discounts are pretty limited. Not only does it restrict you to a very small number of discount types, but activating them is also a slow and tedious process.
Dynamic pricing and discounts plugins greatly expand your options and allow you to implement your chosen discounts swiftly and easily. So, if you're scratching your head and asking, "How do I add a 20% discount in WooCommerce?" or "How do I set discount rules in WooCommerce?", then this is the right section for you.
Here are three dynamic pricing plugins to get the job done.
YayPricing – WooCommerce Dynamic Pricing & Discounts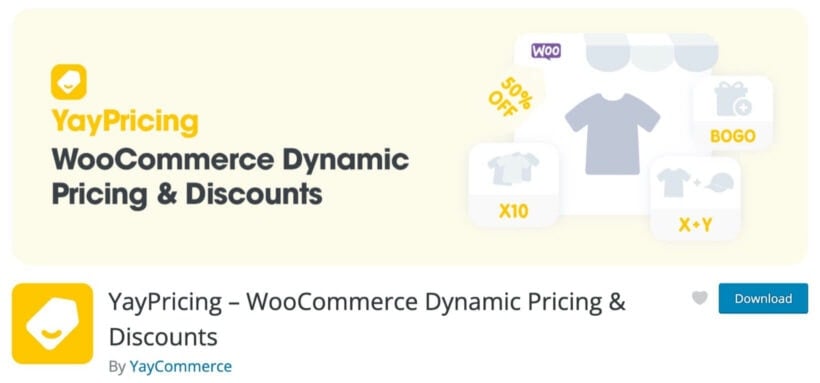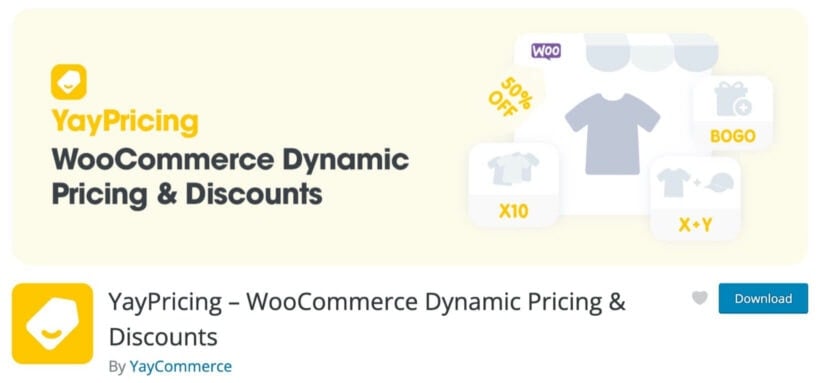 YayPricing tops this list thanks to its wide range of WooCommerce pricing rules and discount types. It can apply combined product discounts with shipping discounts. And if needed, you can exclude specific products or WooCommerce coupons.
To target the right customers, you can add further conditions to each pricing rule. For example, offering user role based bulk pricing or discounted product prices to registered members.
Exclusively, YayPricing allows you to dynamically display custom messages on product page or cart based on specific roles. These upsell notices help the users see the member price when logged in and get that discounted price once the requirements are met.
Key features
Product discounts: Buy X get Y, Buy one get one free, category discounts, etc.
Cart discounts: Order subtotal discounts, discount per individual cart item, and more.
Shipping discounts: Free domestic shipping on orders of $50 or more, or discounts based standard shipping rate.
Customer loyalty rewards: Automatically apply discounts based on customer order history, purchase date, or ordered products.
Custom fees & flexible shipping rules.
Verdict
Customers like discounts. That's for sure.
WooCommerce dynamic pricing and discounts offer your ecommerce brand many key benefits such as reducing cart abandonment, driving your customers to make a purchase, and increasing your average order value.
Fortunately, you can download the free version of YayPricing and start doing it today completely risk-free.
How do I display a discount price in WooCommerce? YITH's plugin has an answer to that and more. Flush with features, it aims to resolve any discount queries that may arise.
Key features
Apply a discount on the whole shop or a specific product
Set up the most popular promotions, such as buy one get one free
Bulk discounts
Role-based discounts
Schedule discounts and promotions that start and end automatically
Display discounted prices instead of the original price on the front end of your website
Verdict
Not only does this plugin address some of the most common obstacles people face in WooCommerce, but it also provides a truckload of other features to boot. It has a clean interface and good support. All in all, well worth the price.
This official WooCommerce extension seeks to add increased functionality to discounts.
Key features
Apply a discount on the whole shop or a specific product
Set up the most popular promotions, such as buy one get one free
Bulk discounts
Role-based discounts
Verdict
WooCommerce Dynamic Pricing is a perfectly serviceable and reliable plugin, although its list of features is not quite as exhaustive as YITH's version. Considering the two plugins are the same price, it leaves something to be desired.
This handy plugin by FlyCart is the cheapest in our dynamic discounts category. Activate discounts from the product page to the checkout.
Key features
Apply a discount on the whole shop or a specific category of products
Set up the most popular promotions, such as buy one get one free
Bulk discounts
Role-based discounts
Schedule discounts and promotions that start and end automatically
Verdict
YITH still has the edge because of its ability to display discounted prices on the front end, but Woo Discount Rules is a very close second as well as being half the cost. If value for money is your top priority, this should be your top pick.
Coupon management plugins
Coupons are a splendid sales tactic that have stood the test of time. They act as both a marketing device to draw people into your store and as a means to drive conversions once the potential customers are in place. Even a small reduction in the original price can tempt a customer to buy.
The default WooCommerce coupon functionality is enough to get started, but there are limits that can't be ignored if you're serious about coupons. If you want to automate your coupon distribution, add more discount types, or do anything else coupon-related, check out the following plugins.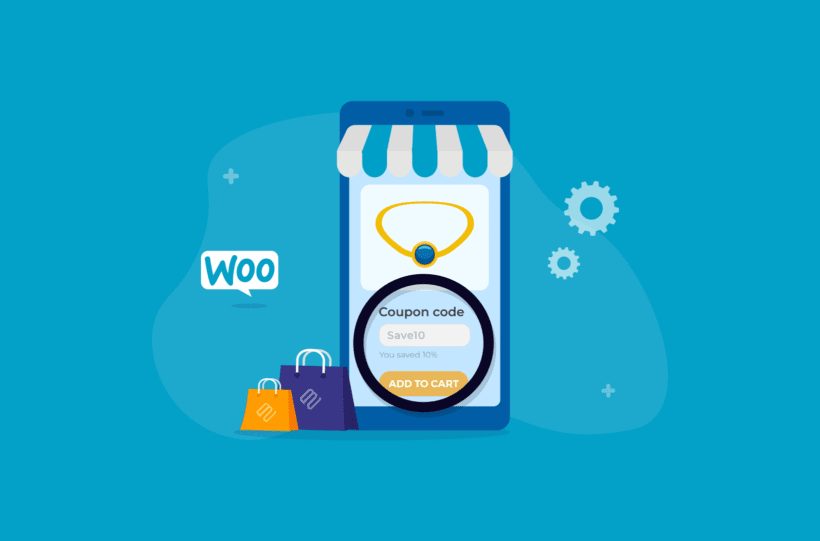 This is a handy plugin with both a free and pro version available. It adds more discount types, makes it easier for you to organize your coupons, and makes it easier for the customers to use them.
Key features
Adds a BOGO (buy one get one) coupon type
Allows you to add store credit which can be used for refunds
Adds categories so you can easily keep track of all your coupons
Gives your customers the option to apply a coupon via URL so they don't have to type out a code at checkout
Hungry for more features? The premium version does even more:
Adds a BOGO (buy one get one) coupon type
Automatically add free or discounted products when a customer uses a coupon
Auto-apply coupon codes
Generate coupon reports to find out what's working well
Add more comprehensive usage limits
Verdict
Advanced Coupons expands significantly on the options available for WooCommerce by default. If you want to experiment with coupons for free before buying a more advanced plugin, you've come to the right place.
Another free plugin, WT Smart Coupons is comparable to Advanced Coupons, although there's no pro version.
Key features
Auto-apply coupons
Allow customers to view all available coupons from their account page
Giveaway coupons
Customize coupon appearance
Seasonal coupons (customize start and end dates)
Duplicate coupons instead of starting from scratch
Display coupons both for the cart items and the product page
Verdict
Both of the free coupon plugins highlighted here have some distinct features. The optimal choice depends on which specific features you wish to access.
Adding coupon codes to your e-commerce store is one thing. Distributing them is another. This plugin seeks to maximize the email marketing potential of coupons on your site.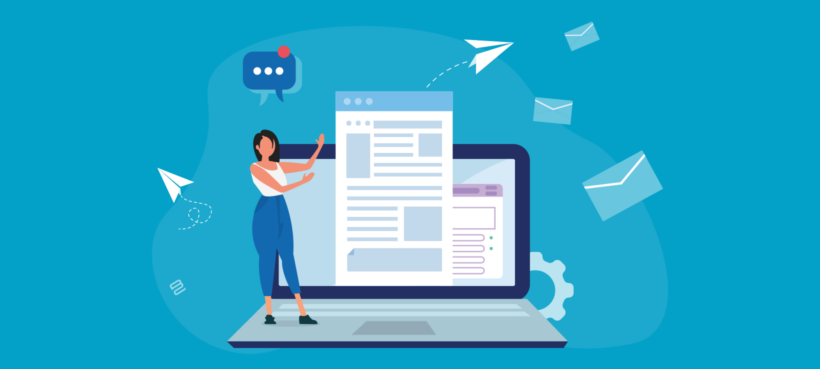 Key features
Automatically send coupons to:
Newly registered users
Users that have spent over a certain amount
All users on their birthday
To everyone a certain number of days after their last purchase
Verdict
Although it doesn't include tools for making coupons, this superb plugin optimizes their impact.
Wholesale and role-based WooCommerce discount plugins
Let's say you run an online store that sells coffee beans. You likely have both retail and wholesale buyers. You want to give your wholesale customers access to a special bulk-buy discount while another specific user pays the regular price. How do you do this?
One solution is a plugin that implements role-based pricing. In other words, you'll have the ability to sort your users into different roles, each of which has access to a different set of prices and discounts.
This type of WooCommerce discount plugin is not just useful for wholesalers, but also for any store owner that needs to separate their customers into different categories or roles.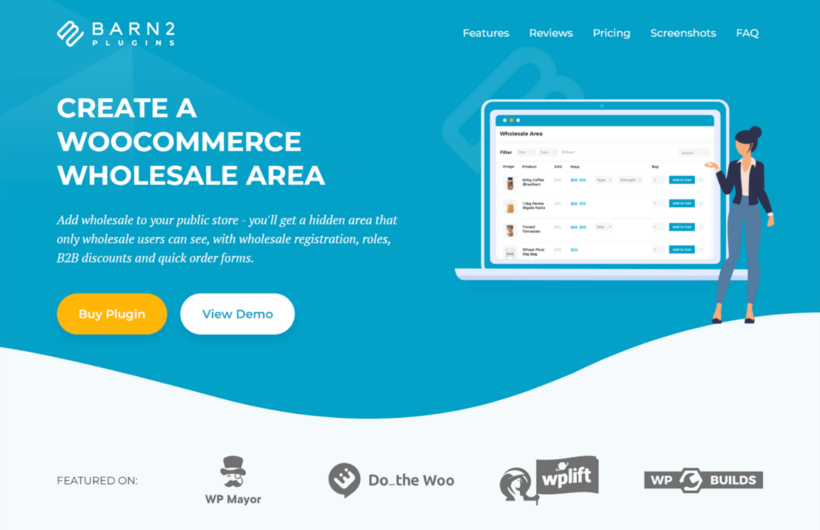 This plugin is a one-stop shop for wholesalers. Unlike other plugins, which provide more basic options for creating roles, it is comprehensive and easy to use.
Key features
Add a hidden area on your site that only designated roles can see
Create an unlimited number of user roles
Give percentage discounts to various roles, for the whole store or certain categories
Custom discounted prices for individual products
Register new users for roles with ease
Tiered pricing
Verdict
Wholesale Pro will give you the ability to quickly and easily manage your roles without limits.
Gift cards and promotional discounts plugins
The gift card and promotional sales are two classic and effective ways to boost your sales. If you want to make use of them, you'll have to find the right plugin because there's no way to do it with WooCommerce alone.
These plugins will enable you to create and design gift cards, allow users to redeem gift cards for store credit, and add a whole host of features to improve your promotional sales.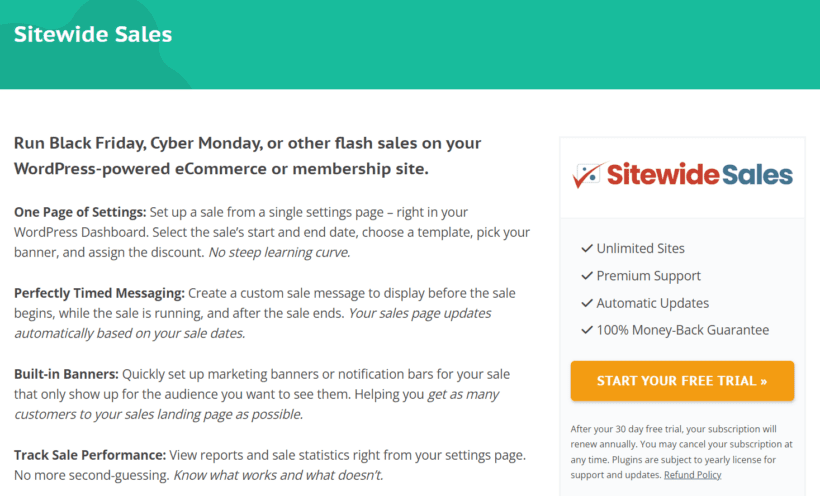 We've already seen plugins that allow you to add sales, define the relevant category of products, and set a time limit. However, a promotional sale is as much about presentation as it is about discounts. That's where Sitewide Sales comes in.
Key features
Create, customize, and launch your sale from a single settings page
Define the type of discount, whether it's cart based or on the product page, and the amount of the reduction
Add banners and notifications to the front end of your site, promoting the sale
Write custom messages that appear before, during, and after the sale
Verdict
This is a useful WooCommerce discount plugin with a sharp focus, allowing you to highlight your promotions more effectively and monitor their performance.
This plugin aims to provide you with everything you need to implement gift cards in your store from the design of the cards to the store credit system.
Key features
Choose from design templates or upload your own
Allow customers to easily send gift cards to friends upon purchase
Personalized messages
Redeems to store credit
Anti-fraud built-in
Verdict
A premium plugin, Advanced WooCommerce Gift Cards is very comprehensive and includes all the necessary features to make gift cards available on your site.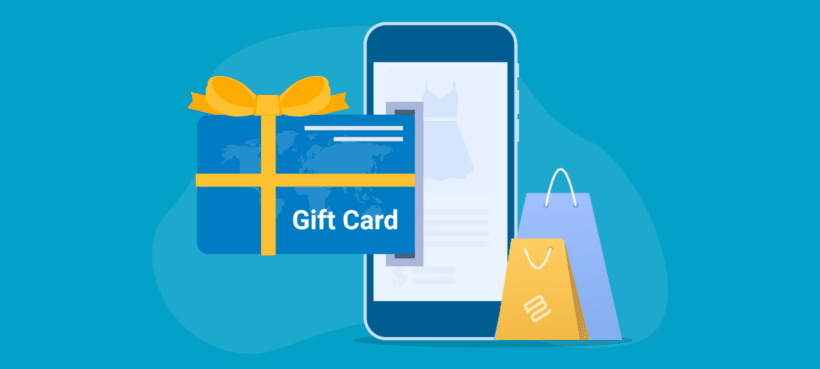 Coupon Shortcodes is a plugin for increasing the visibility of coupons in your store by prompting customers to use them when possible. For example, a usable coupon might pop up if a customer's cart items are compatible.
Key features
Offer relevant coupons when the items in their shopping cart apply to it
Suggest that they purchase additional items to qualify for certain promotions
Reveal products based on the validity of a coupon
Coupon notifications and offers that appear at the checkout
Verdict
Once you create a promotion or conditional discount, this will help you seal the deal by smoothing the way for the customer.
Other types of WooCommerce discount plugin
Still haven't found what you're looking for? Don't worry, the following plugins go into even greater depth and allow you to offer discounts of greater complexity on your WooCommerce store, whatever your specifications.
If your WordPress store sells custom products, a boilerplate WooCommerce discount plugin might not work the way you need it to. If a customer can swap out multiple different parts and components when crafting their order, how are you supposed to offer discounts based on their selections?
WooCommerce Product Options is the answer. Unlike the other plugins on this list, it lets you discount a product based on the customer's selected options. How does it do this?
Give a discount when the customer selects certain options
With a few simple clicks, you can add a checkbox or a radio button to a product that gives the customer options. You can decide how much each option affects the price by clicking on Percentage Decrease.
Let's say you sell custom computers. The default processor on one of the available PCs is too expensive for a customer, but they can choose another one from a list, and the price changes accordingly.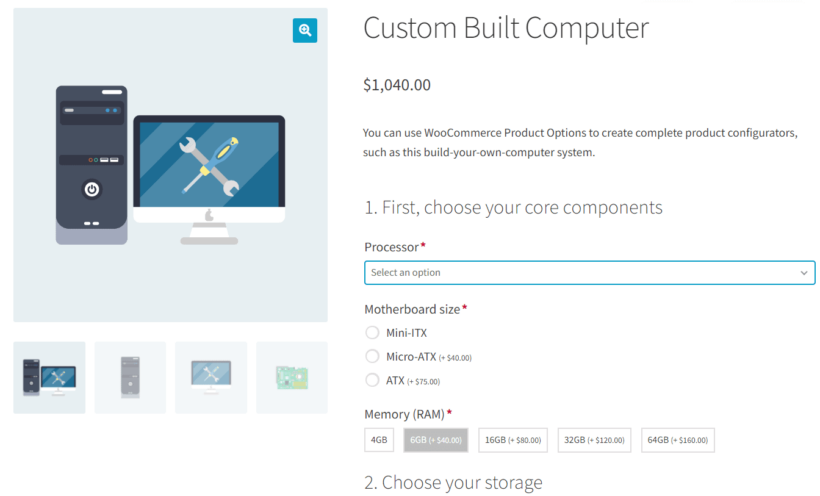 Create a custom product price formula
What if your products can be ordered to exact specifications with too many possibilities to fit on a short list of options? For example, a furniture store that lets customers define the exact measurements of a coffee table. This is what a custom cost formula or measurement price calculator is for.
This is when a customer types in their specifications, whether it's length, weight, volume, or anything else, and the price is automatically calculated.
Verdict
This plugin strikes a fine balance between providing in-depth customization options and maintaining a smooth, simple interface. It should be your first port of call if you provide custom products or services whose prices vary depending on the selected components. A top-shelf WooCommerce discount plugin.
Is dividing your customers into roles not sufficient? Do you have to tailor the price of your product or service to each specific user? This plugin gives you the tools to add quantity-based pricing, reductions on the order total, and other handy tools.
Key features
Set personalized prices for customers
Multiple pricing tiers for bulk purchases
System for delegating quote request emails
Apply role-based and tiered pricing
Cart discounts and product page discounts
Apply discounts according to purchase history
Verdict
Not only does this plugin provide a combination of dynamic pricing and role-based options, but it also gives you a huge degree of flexibility and customization for each feature. If you regularly alter your prices based on individual quotes, this is the plugin for you.
Do you want to encourage your customers to share your products on social media? This WooCommerce discount plugin allows you to give discounts in exchange for a customer sharing your product page on their personal social media accounts.
Key features
Product sharing through Twitter, LinkedIn, or email
Customize the discount  and final sale price that is given in return
Verdict
This allows you to take a unique and creative approach to marketing and discounts on your WordPress store.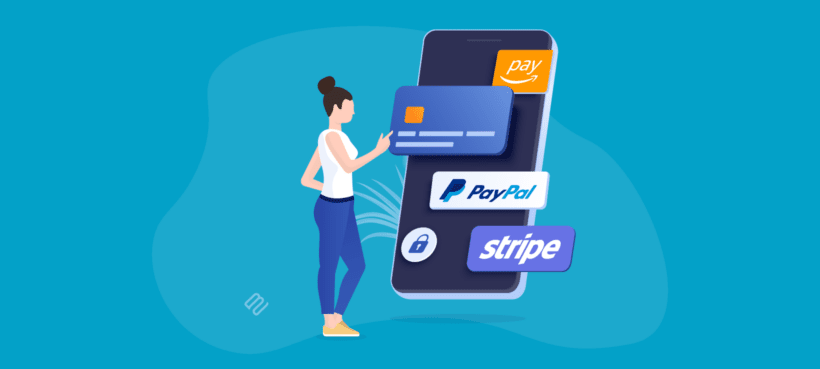 This plugin enables you to add a fee or a discount to a customer's order based on which payment method they choose. This is not an option on standard dynamic pricing plugins and it allows you to encourage or discourage certain payment methods according to your preferences.
Key features
Add a custom discount or fee to any WooCommerce payment method
Make the discount/fee apply on a global/per-product basis as you choose
Verdict
There are many reasons you might want to encourage or discourage a particular payment method, not least because you likely have to pay fees when a customer uses one over another. This can be a handy plugin in certain situations.
Most category discount plugins require you to create all of the categories from scratch in the plugin's interface after you install them. Category Discount WooCommerce aims to save you the trouble by using the pre-existing categories that you set up in your shop.
Key features
Apply discounts by product category, attributes, tags, and brand
Schedule discounts for later dates
Add maximum discount to a product if it has multiple categories etc
Verdict
This is especially handy if you're working with a large and complex catalog of products! It also works like a standard, if somewhat feature-light, dynamic discounts plugin.
Advice on choosing the right WooCommerce discount plugin
The process of choosing the right discount plugin(s) can be a daunting task, but don't worry: there are some general guidelines you can follow.
Don't be afraid to use more than one plugin. If you have to mix and match to get all of your desired features, that's ok. Just be sure to test carefully in case there are any unforeseen compatibility issues. To reduce the risk, make sure each discount plugin works on your store in a different way where they don't have to interact directly with each other.
Take the ease of use into account. A plugin that is jam-packed with features and customization options can get pretty complex. Keep it as simple as possible.
Check the description and reviews for information about support. This will be important if you struggle to implement a plugin or encounter compatibility issues.
Above all, consider the individual needs of your store. The goal is to match the plugin to your store, not your store to the plugin.
What is the best WooCommerce discount plugin?
Although each of the 14 plugins listed above concern product discounts, most of them have little else in common. Therefore, it's not possible to declare an overall winner. If you came here hoping for a definitive answer to the question, "What is the best WooCommerce discounts plugin?" you may be disappointed.
That being said, there are a few standouts from each category that deserve special mention.
Don't be afraid to experiment! Ultimately, the best way to choose a WooCommerce discount plugin is to try out a few options. You'll soon find the perfect match for your store.