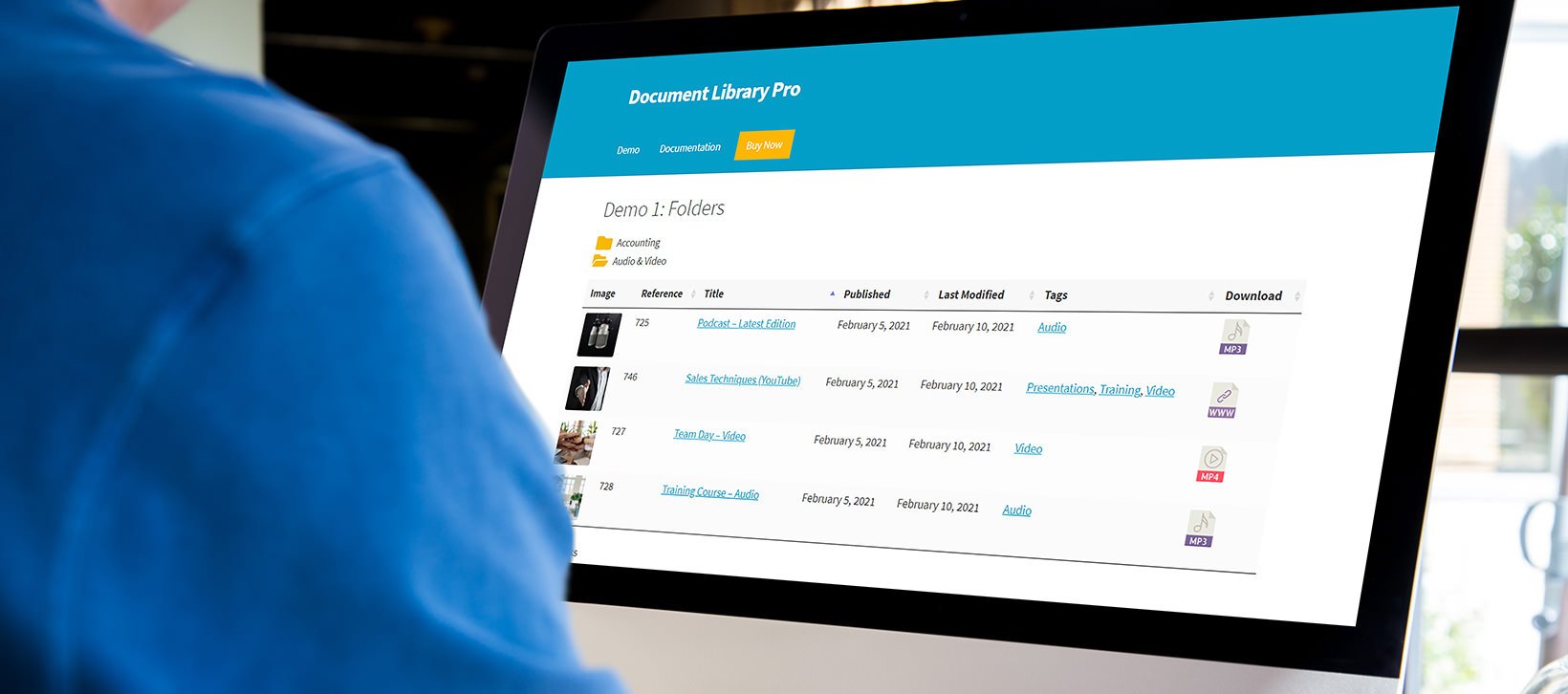 Our latest plugin - Document Library Pro - is now available. Designed to be the ultimate document management solution for WordPress, find out how you can try it out today.
After a full year of hard work, our Document Library Pro WordPress plugin is launched today. It makes it easy to:
Add and import documents of any file type.
Store extra data about your documents.
Create an interactive document library for sharing resources with your colleagues and website visitors.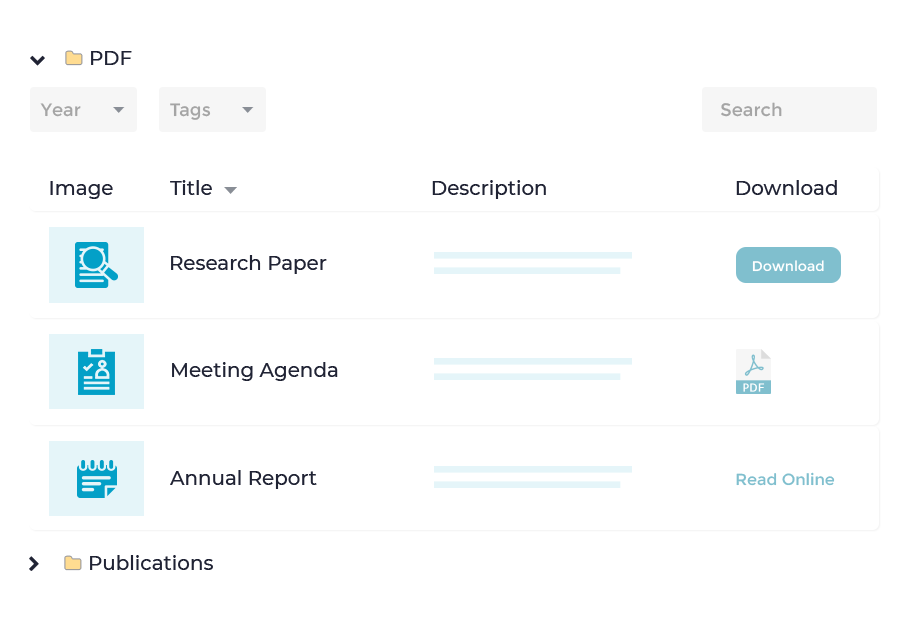 Install Document Library Pro today and start adding and sharing documents - the easy way!
After consulting with 100's of customers, Barn2 have built the ultimate document management plugin for WordPress - check it out at https://barn2.com/document-library-pro
Click to Tweet
Why we built a document management plugin
If you've ever tried to create a database of documents or other resources in WordPress, then you'll know it's not easy. There are a few plugins available for organizing the Media Library, but no good options for listing documents in the front end.
For the last 4 years, thousands of people have used our Posts Table Pro plugin to create document libraries. Posts Table Pro is our all-purpose table plugin, and lets you list any type of WordPress content in a dynamic table.
Posts Table Pro been better than all the other document management options because it lists documents in a searchable, sortable table that makes it easy to find what you need. However, it has never been ideal because it wasn't designed specifically for this purpose.
The main problem of using Posts Table Pro for your WordPress document management is that while it is excellent at displaying them in the front end, it doesn't help you to store them in the back end. As a result, we have always advised people to use Posts Table Pro with a free plugin such as Pods, which allows you to create a 'Documents' custom post type. You use this to add your documents, and then use Posts Table Pro to list them in a document library.
While this was an acceptable solution, it can be confusing to use multiple plugins. Some of our customers also asked for features that were specific to listing documents. For example, they wanted file type icons, a file size column, and instant download links.
With so many customers using Posts Table Pro for document management, we decided that they deserved a purpose-built solution. Document Library Pro was the result.
What went into building the document library plugin?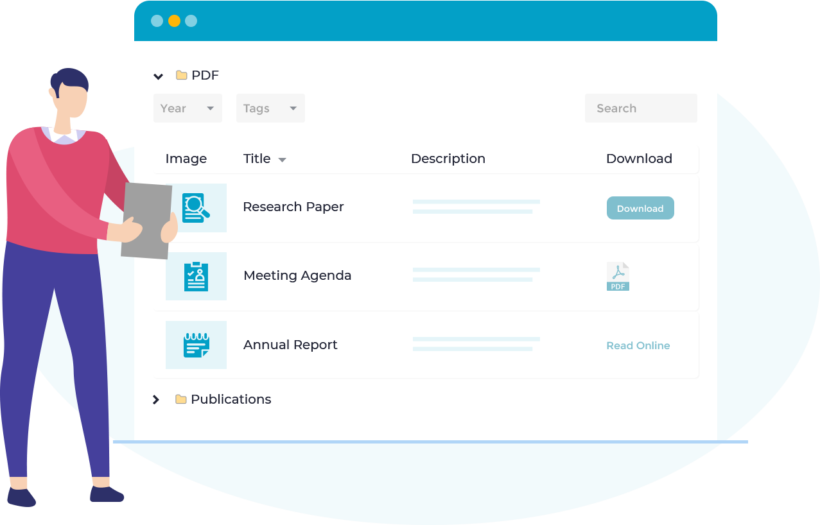 The story of Document Library Pro began a full year ago, in early 2020.
We consulted with Posts Table Pro customers to ask what features they would expect in the perfect document management plugin. They were incredibly helpful and sent plenty of excellent suggestions and feedback.
It was clear that people loved the way that Posts Table Pro lists documents, and didn't want to lose this. However, they also wanted the plugin to handle the creation and storage of documents behind the scenes.
We collated the information and used it to design a dedicated document library plugin. The new plugin would take the best features of Posts Table Pro, and combine them with new document management features.
We then set to work building the plugin. After months of development and feedback from our fabulous beta testers, the plugin is launched today!
Introducing Document Library Pro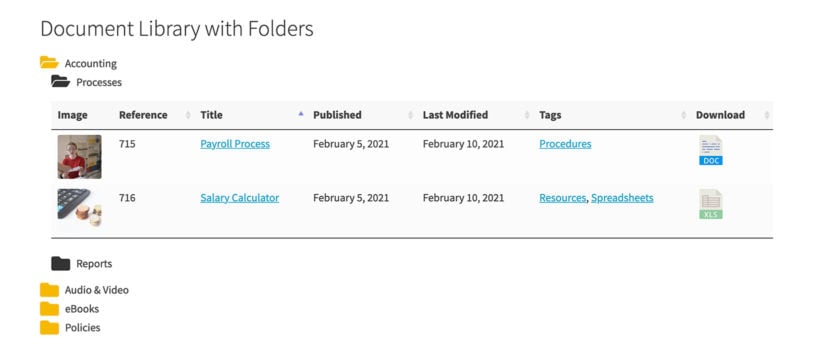 Document Library Pro provides everything you need to add, manage and display documents, including:
Built-in 'Document' post type for storing your documents.
You can add documents manually, drag and drop files straight to the Media Library, or import them from CSV.
Buttons and file type icons which people can click on to download a document.
You can either list documents as straightforward tables, or you can display them in a grid layout with each document on its own tile.
There's also an option to structure the documents from each category within a collapsible folder.
Watch our video on how the plugin works and how to set it up:
And of course, like all Barn2 plugins, it comes with full documentation and our top-notch support included as standard.
FREE online course: 'Create an Online Document Library'
To celebrate the new plugin, we have also launched a free online course about How to Create an Online Document Library. This covers every aspect of how to create a successful online document library, from setting up your overall WordPress website to adding, displaying and managing documents.
Where to get the plugin
If you're already using Posts Table Pro, then we've emailed you details of how to migrate if you wish to do so. Otherwise, get the plugin today and start adding documents today!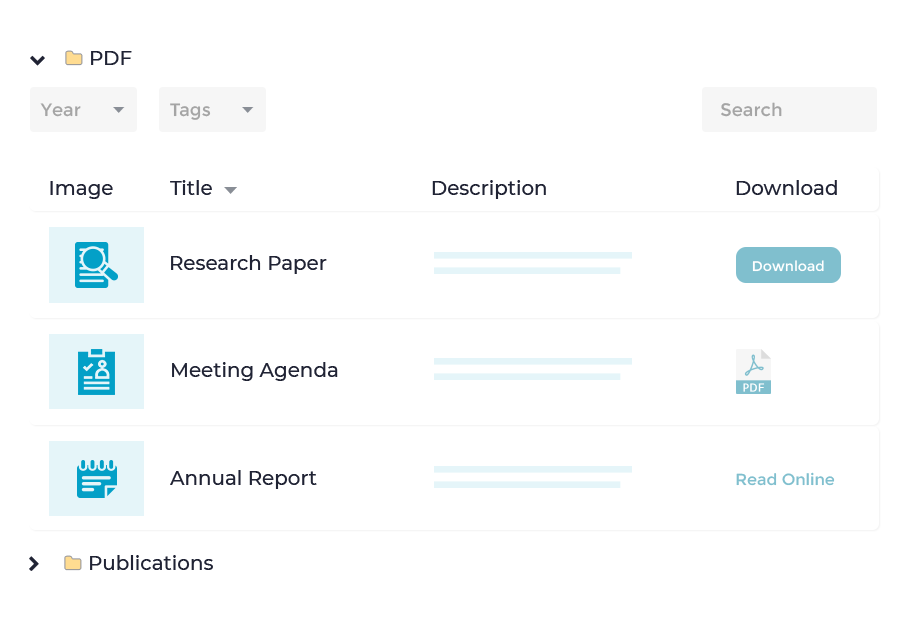 Install Document Library Pro today and start adding and sharing documents - the easy way!
We'd love to know what you think of the new plugin. Does it meet all your document management needs? Let us know in the comments below.