Did you know that the format of your variable product prices can affect your sales? With the new WooCommerce Variation Price plugin, you can take control and display pricing in a way that maximizes your sales.
If your WooCommerce store has variable products where the variations are different prices, you'll know that the way these prices are displayed is pretty limited. WooCommerce doesn't give you any options for formatting the price of the variable product - it simply displays it as a low-high range at the top of the single product page.
To solve the problem, today we have launched our brand new plugin - WooCommerce Variation Prices. In just 2 minutes, you can replace the price range with any format you like. You can also hide it completely, and even make it update dynamically when a variation is selected.
Did you know that showing the low and high price for your variable product prices can lose you sales? The WooCommerce variation price plugin is the solution - https://barn2.com/wordpress-plugins/woocommerce-variation-prices.
Click to Tweet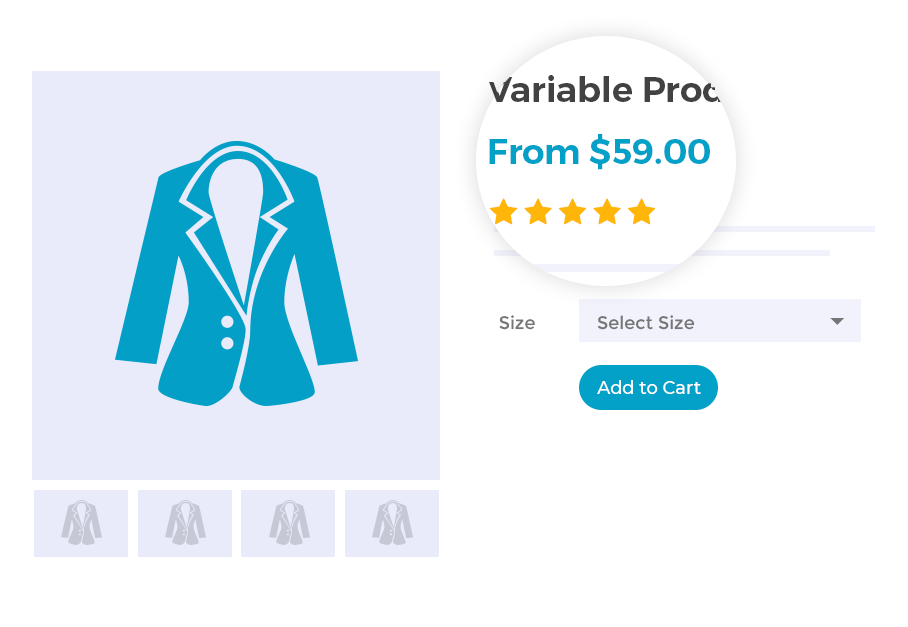 What's wrong with the default variation price range in WooCommerce?
Unfortunately, using the default display for the WooCommerce variation price can have negative consequences - both for you and your customers:
Showing the lowest and highest price for a variation can be bad for buyer psychology because you are drawing attention to the highest possible price. As a result, it can lose you sales and reduce your conversion rate - a disaster for any store owner! Unless the customer manually selects a variation with a lower price, they will never know which options are within their budget. They are put off by the highest price, and are likely to leave the page and look elsewhere.
Customers can only see the actual price when they select a variation. This wastes their time as they might have to click through a lot of variations to find a price they're happy with.
A price range may not fit with the type of products you're selling. For example, what if you sell products or variations by weight and need to add "per kilogram" after the variation price range?
You may simply find that the current format isn't clear, and want to change the wording or format to suit your customers or country. This could be something as simple as replacing the dash with a slash or the word 'to'.
While the above problems should be easy to solve, WooCommerce doesn't provide any alternate options for changing the variation price format. That's why you need WooCommerce Variation Prices.
What does the WooCommerce Variation Price plugin do?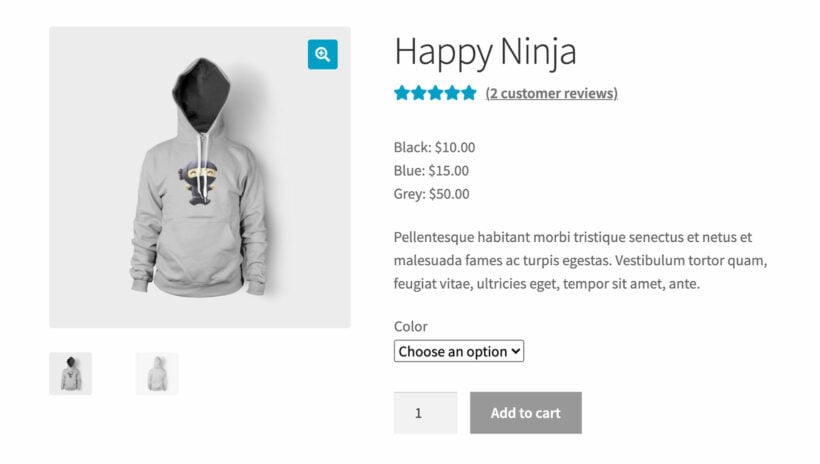 Change the variation price format - you can even list each price option individually
The new WooCommerce Variation Price plugin gives you total control over the variable product price format throughout your store. Wherever WooCommerce normally displays the default price range, now you can replace this with any format you like - or hide it completely.
Below is a quick summary of the plugin's main features, or you can see the plugin in action in this video:
Change the variation price format in WooCommerce:

Replace the price range separator with text or any other symbol (e.g. "$50 / $100" or $50 to $100).
Show the minimum or maximum variation price instead of a range (e.g. "From $50" or "Up to $100").
List the price of each variation individually, instead of a range. That way, customers can see all price options without having to select a variation.
Create custom variation price formats to your exact requirements.

Hide the main price until a variation is selected.
Replace the price range with the selected variation price.
Enable the new price format for variable products, grouped products, or both.
It's super flexible, and only takes a couple of minutes to set up.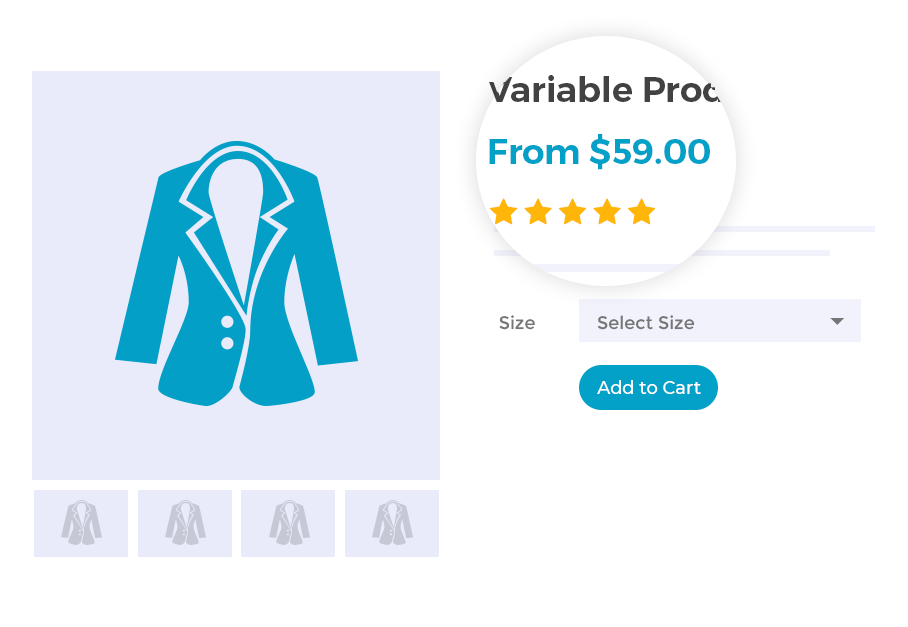 Can I use it with my existing Barn2 plugins?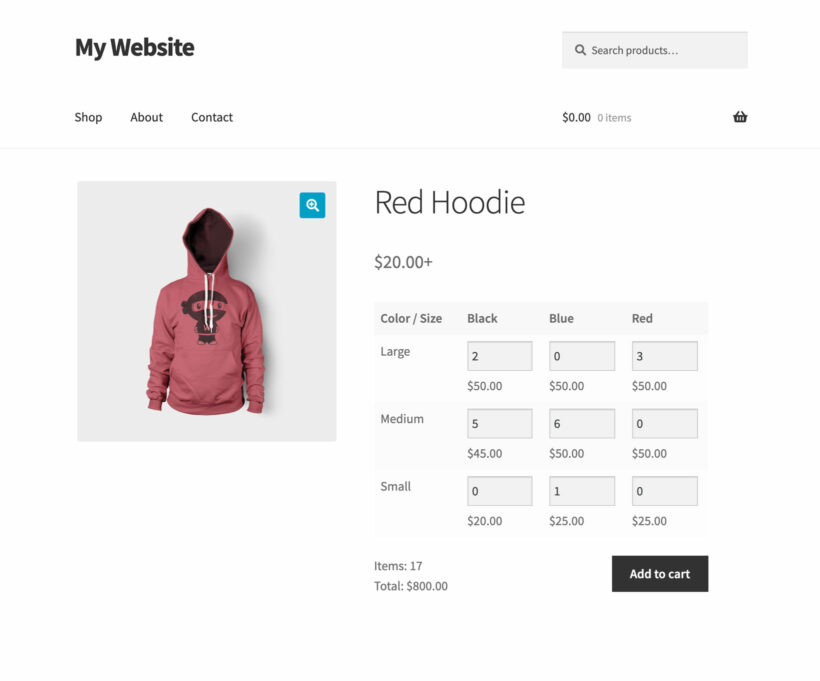 You can use WooCommerce Variation Price with other plugins, such as WooCommerce Bulk Variations
If you're an existing Barn2 customer, then you'll know that we always design our plugins to work together. The new Variation Price WooCommerce plugin is no exception.
For example:
Where to get the plugin
WooCommerce Variation Prices is available now, so get it today - you'll be up and running within minutes.
You can buy it individually, and the most cost-effective option is to buy a Barn2 Plugin Bundle and use it alongside our other plugins. Existing Barn2 customers can upgrade to a bundle from the account area.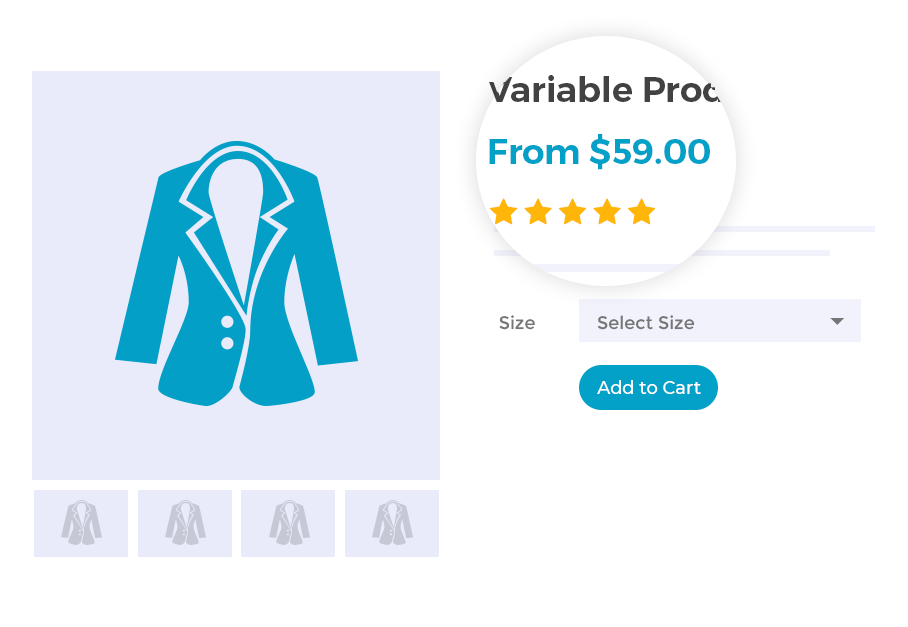 I'd love to know what you think of the new WooCommerce Variation Price plugin. Please leave a comment below.